What we have with Antstream Arcade is basically a Netflix like service for retro video games. Antstream Arcade has been available for other streaming services, but now it is coming to console and today we are looking at the two different versions of Antstream Arcade for Xbox so you can have a better idea of what one is right for you.
What Is Antstream Arcade For Xbox?
Netflix for retro gaming is literally the best way to describe what Antstream Arcade for Xbox is. With this, you can stream tons of retro video games on your Xbox One or Xbox Series console. You will need an internet connection for this just the same way that you would if you were watching a TV show or a movie on Netflix. The service will be live on September 20th, 2023.
What Systems Are Available With Antstream Arcade For Xbox?
One of the most impressive aspects of Antstream Arcade for Xbox is just how many systems are included as of writing, Antstream Arcade for Xbox will have the following systems available,
Arcade
Amiga
Atari 8 Bit Computer
Atari 2600
Atari 5200
Atari 7800
Atari Lynx
ZX Spectrum
Commadore 64
DOS PC
Sega Genesis
MSX
MSX 2
NES
SNES
PlayStation 1
It is crazy how many different consoles and computers are available as part of this service and who knows, maybe more will be added in the future!
How Many Games Will Be On Antstream Arcade?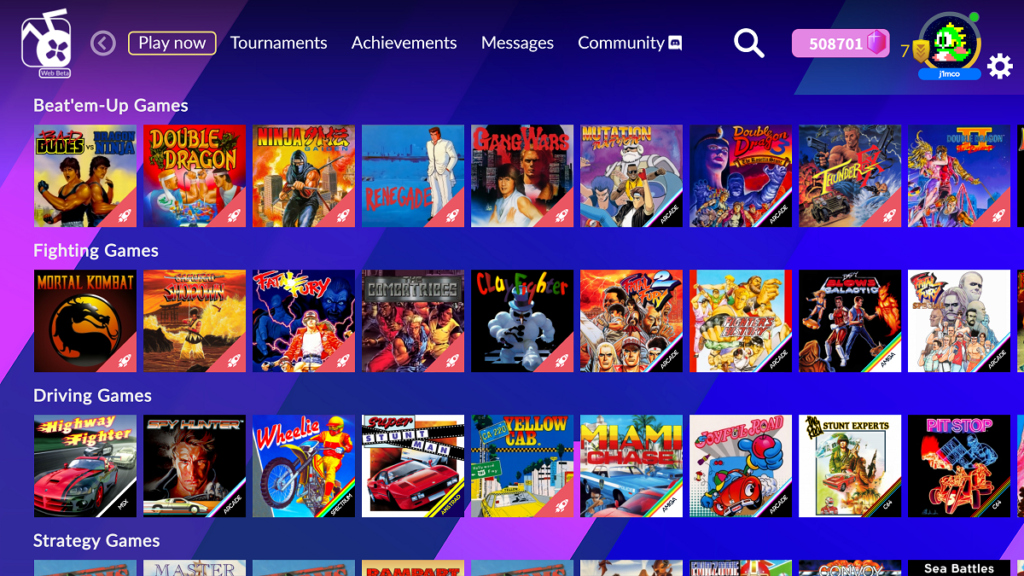 The service is always growing, but it is scheduled to release with over 1300 games from all different genres. Now, some systems will have more games than others, for example as of writing, PlayStation 1 only has a couple of games, but other systems have tons of games! It is going to be very interesting to see what other games are added to the service as it grows.
Antstream Arcade Cool Features
While having this huge collection of games at our fingertips is the initial draw of what makes Antstream Arcade so appealing. There are some other cool features that are a ton of fun here. These range from special missions/tasks for us to complete in certain games. There are save states that you can make use of, leaderboards, and special competitions as well.
Antstream Arcade Annual Subscription
The cheapest version of Antstream Arcade for Xbox is the annual subscription model. With this, you pay $29,99/£29,99 and get access to all of the games for a year. This is a fantastic price and a great way to see if this is a service that is for you.
Antstream Arcade Lifetime Pass
For those that love to play retro video games, the Antstream Arcade Lifetime Pass is for you! You pay the very reasonable price of $79,99/£79,99 and you get to enjoy this service for as long as it lasts!
What Version Of Antstream Arcade For Xbox Should I Buy?
If you already know that you are a huge retro gamer and will be enjoying this service for many years to come, especially as they add in new games, challenges, and features. It makes the most sense to get the Antstream Arcade Lifetime Pass. The Annual Subscription is a great deal if you are a little unsure and feel like you may have your fill with this service within a year. However, it could be frustrating if you were to buy the Annual Subscription, decide you want to keep it going, and then have to pay the 80 bucks! It is like you have paid an extra 30 bucks for the service which is why you may be better off just paying for the Lifetime Pass.