I have to say that Street Fighter 6 was exactly what I wanted from a new Street Fighter game. I was one of the many that felt burned by Street Fighter V when it launched. Granted, Capcom turned it around and it became a solid game, but for many of us who jumped in on day one, Street Fighter V always had a dark cloud over it. With Street Fighter 6, it is like Capcom managed to nail it for players of all skill levels. People like me who have been playing since Street Fighter II and those who will be experiencing Street Fighter for the first time with this.
Let me tell you, Street Fighter 6 is fantastic, one of the best games of the year and it is 100 percent worth your money. However, I do have a few nitpicks that I wanted to highlight, but to be fair, these for most people will be very minor issues.
I Hate Luke!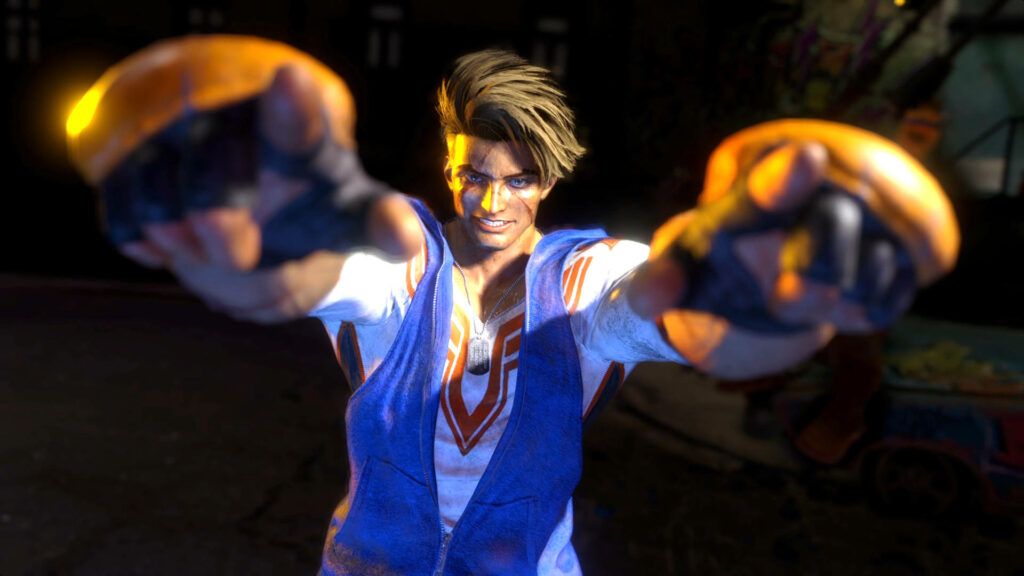 Luke was introduced in Street Fighter V as a way to link Street Fighter V and 6 together and I get what they were going for here. However, I was not a huge fan of Luke in Street Fighter V and I have to say, I dislike him even more in Street Fighter 6. He is very loud and obnoxious and just very off putting. Yet, on the flip side of this there are many that love Luke's shtick and to be fair as a playable character, he is a decent all rounder, good for someone new to the game, his personality is just very annoying.
The New Control Scheme Is Not For Me
Now, to be fair, Capcom has done something very clever with the controls of Street Fighter 6 and that is to make this a game that is accessible for everyone. This game can be as deep as you want it to be. You can learn all the special moves and combos, but you can also have them all be easily accessible by a simple button press if you like. The game fires up with the default control scheme unless you change it and it just felt very clunky and awkward, but this is coming from someone that has been playing Street Fighter games in the same style for over 30 years.
The DLC Is Sure To Be Intense!
By the end of its run, Street Fighter V nailed it with its character roster, game modes, and just general gameplay. While Street Fighter 6 is an absolutely stacked package at launch, we already know that they have a bunch of DLC lined up, we know of four characters already! That is sure to be the tip of the iceberg and if Capcom's history is anything to go by, we can expect Street Fighter 6 to have a lot of paid DLC throughout the years. To be fair, you could just get the base game and there is more than enough content to keep you happy and entertained for a very long time.
The Menus Are A Pain At First
With so much going on in Street Fighter 6, the menus are pretty vast, this goes for the standard getting into a mode menu and the various menus that you have in World Tour mode. I think that these do take a little while to get used to and for some people, especially those old school fans, perhaps coming to this after not playing a Street Fighter game since II or even IV, it may seem a bit daunting at first.
It Has A Major Contender Coming In September!
Street Fighter 6 is amazing, one of the best games of the year, but it still remains to be seen if this will end up being the best fighting game of 2023! That is because, in September, we have Mortal Kombat 1 coming out! The last few Mortal Kombat games have been fantastic and have millions of fans. You do have to wonder if Street Fighter 6 will lose some of its player base when Mortal Kombat 1 is released. Not to mention, we also have Tekken 8 due for release sooner than later as well.
Final Thoughts: Is Street Fighter 6 Worth Buying?
As you can see the things I "hate" about Street Fighter 6 are not major issues at all and are all easily worked around. Yes, Street Fighter 6 is worth buying! This is just so a fantastic game that feels awesome to play. It is great for those who have been playing for Street Fighter for years and those who are new to the franchise. Even if you were less than thrilled by Street Fighter V, Street Fighter 6 has more than enough to pull you back in.