Thanks to THQ and AKI the Nintendo 64 for many is the best era or wrestling games in history. They had both the WWF and the WCW licenses and worked wonders with them. Today, we are having some fun as we look at the various Nintendo 64 wrestling games that were released, not only that, we are going to rank them from worst to best!
For this list, we decided to just focus on the N64 wrestling games that were released in the West and based on the major wrestling promotions of the time which were, WWF, WCW, and ECW.
WCW Backstage Assault
EA
2000
What was EA thinking with this one? This is a wrestling game without a ring! If the gameplay was ok it could perhaps get a pass, but it is horrible. Not only that it features some of the worst looking wrestlers you will ever see. This is the last ever WCW game and such a lame way for it to go out!
ECW Hardcore Revolution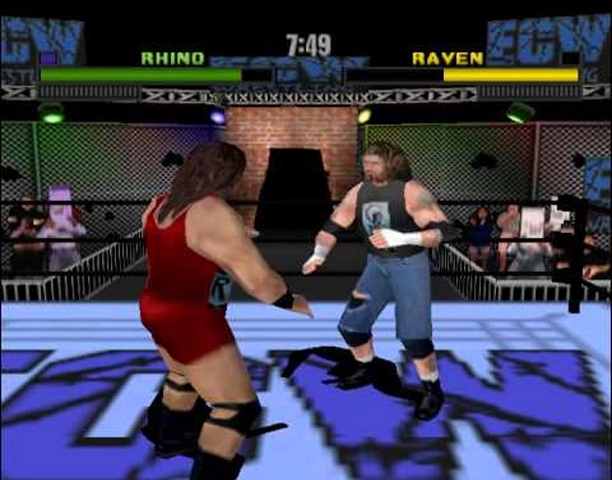 Acclaim
2000
ECW Hardcore Revolution is not a horrible game to be fair, but this is pretty much just WWF Attitude with an ECW skin. Once Acclaim lost the WWF license they went to ECW and quickly released this game. The game engine felt rather clunky at this point and it never really felt like an ECW game. ECW Anarchy Rulz would fix this, but there was no N64 release for that game.
WCW Nitro
THQ
1999
The PlayStation of WCW Nitro has some charm as it has those hilarious wrestler rants, but they were not able to be included here. To be fair, this does feature an enhanced roster over the PlayStation game (pretty much the same as the WCW Thunder game). However, this is a very shallow game and one that was a massive letdown after WCW/NWO Revenge!
WWF Warzone
Acclaim
1998
It had been two years since the last WWF game when Warzone was released and fans were rabid with excitement. This was the first 3D WWF game and at the time it was awesome. It may have had a rather out of date roster, but it has a solid championship mode, and the Mortal Kombat style way of inputting your moves was unique for the time. Not to mention this was the first WWF game to have a create a wrestler mode!
WCW Mayhem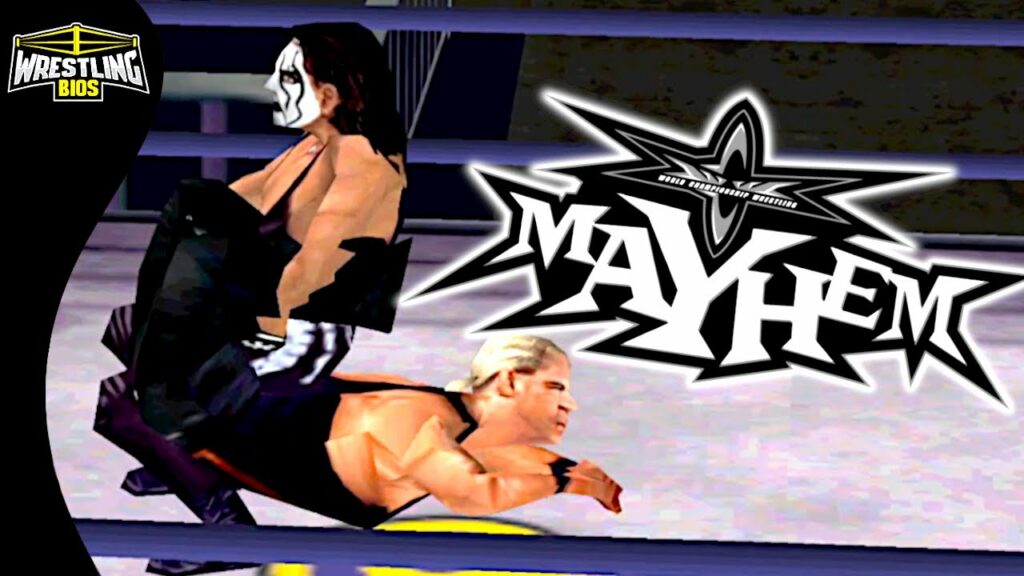 EA
1999
To be fair to EA, they had the bones for what could have been a good wrestling game series with WCW Mayhem. It featured a stacked roster with characters you had to unlock, You could brawl backstage and while the collision detection could be a bit spotty, for a first try, this was actually halfway decent. Plus, there was a very cool PPV mode where you could put in a code to unlock actual PPV matches to play!
WWF Attitude
Acclaim
1999
WWF Attitude took what Warzone did and expanded on it in every way you could imagine. It featured a massive roster of 40 plus wrestlers, the biggest of any game at the time, it also lets you wrestle in different arenas. As well as creating your own wrestler, you could create an arena, a stable, and even a PPV. The gameplay may not have evolved much from Warzone, but this was still a solid sequel and it would be the last game in a ten year relationship between Acclaim and the WWF!
WCW/NWO World Tour
THQ
1997
While it is the most basic of the four licensed wrestling games from THQ for the Nintendo 64, this was such a great start. This set the stage for what would come and even now WCW/NWO World Tour has some charm to it. It may not have gone all in with the WCW license like its sequel did, but this is still a great game and one that is still better than most other Nintendo 64 wrestling games.
WCW/NWO Revenge
THQ
1998
What a sequel this is! This is the ultimate WCW game and one of the best wrestling games of all time for many people. We had a much larger roster of WCW wrestlers, and actual WCW arenas, and the wrestlers now moved and looked far more like their real life counterparts. For example, Kevin Nash does his real powerbomb here not a generic one like in World Tour!
WWF WrestleMania 2000
THQ
1999
With the AKI engine for wrestling games already well established, THQ was able to get WrestleMania 2000 out very quickly. This took the excellent work they did with WCW/NWO Revenge and put a WWF spin on it. To be fair, you could probably swap this and Revenge if you wanted and no one would argue with you, we just feel this improved slightly on what was already a great game.
WWF No Mercy
THQ
2000
Here we are the last WWF game for the Nintendo 64 and one of the greatest games on the system. This game is massive, with tons of wrestlers, arenas, and more! It has the best multiplayer wrestling action you can get and it holds up to this day. They added so much more to the gameplay here, it plays faster, there are more moves and it is just the best damn wrestling game you can get and that's the bottom line, cause Stone Cold said so!