During the Gamescom 2021 Xbox stream, Microsoft and Playground Games showcased some brand new trailers for Forza Horizon 5 unveiling the Mercedes-AMG ONE and 2021 Ford Bronco Badlands as the game's cover cars. In addition to these reveals, we got a look into the gameplay which looks absolutely stunning, and also there were indications of what players can expect when playing the game for the first time.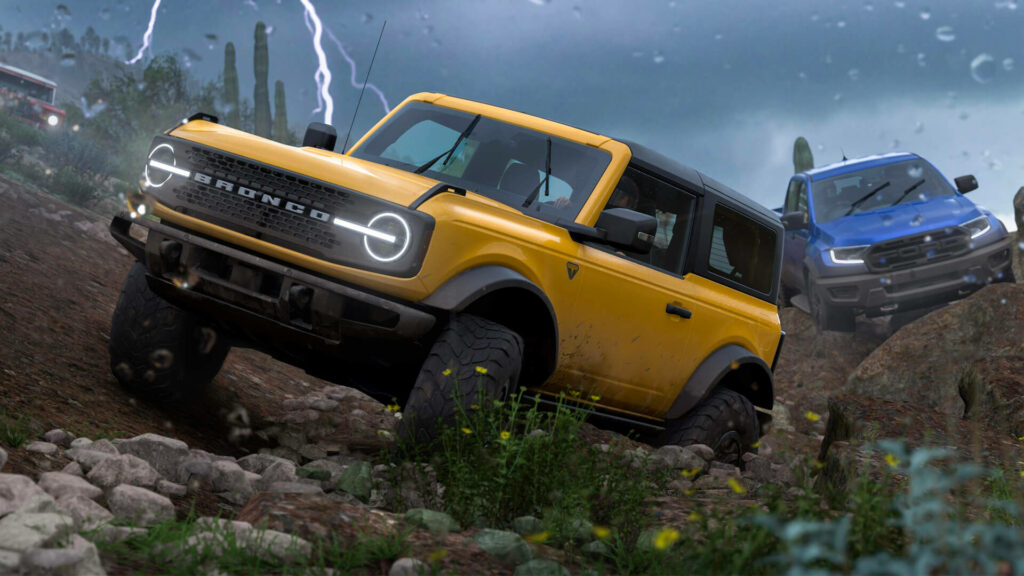 If that was not enough The Forza Horizon 5 Limited Edition Xbox Wireless Controller was also announced. This limited edition controller is inspired by the powder fireworks that go off throughout the day at the in-game Horizon Festival. The controller features a first-ever transparent yellow finish, with a custom-colored, visible rumble motor and lighting effects that play off the Xbox button. 
The Forza Horizon 5 Limited Edition Controller also includes exclusive downloadable content for a Forza edition car, cosmetic item, and a victory emote to celebrate your epic wins You can pre-order today, and this controller will be available on November 9.
Forza Horizon 5 will launch for Xbox Series, Xbox One, and PC via Steam and Microsoft Store on November 9. It will also be available via Xbox Game Pass for Console, PC, and Cloud.
All in all, there is so much displayed on this reveal first off I think the cover cars look awesome. The limited-edition controller looks pretty slick swell. I'm not sure if the colours have instantly caught my attention but I do love the fact that yellow is transparent and I guess the whole physical aspect of the controller. 
In terms of Forza Horizon 5, I think this is gonna be another amazing entry in the Forza horizon world. Mexico looks like an absolutely amazing world to explore with the cargo planes, active volcanos, and just the opportunity to race to the festival under beautiful Mexican skies, all is appealing to me. I have loved all the horizon games that I have played leading up to this point so do not doubt that this is gonna be another amazing experience.