WayForward who are the masters of making awesome-looking 2D games are bringing River City Girls 2 to PlayStation 4, PlayStation 5, Xbox One, Xbox Series S/X, Nintendo Switch, and PC at some point in 2022. Limited Run Games have also announced that they will be releasing a physical version of the game also which is pretty cool.
You heard it right: @Wayforward's River City Girls 2 is getting a physical edition on PS4, PS5, and Switch! #LRG3 pic.twitter.com/AI9psIjZVW

— Limited Run Games (@LimitedRunGames) June 14, 2021
The first game was great and once again, Misako and Kyoko need to hit the mean streets to put the bad guys in their place and to try and bring order to River City. Fans of classic games like Streets of Rage and Double Dragon will have a great time here and it looks like they added more depth to the game with more characters, recruits, and environments.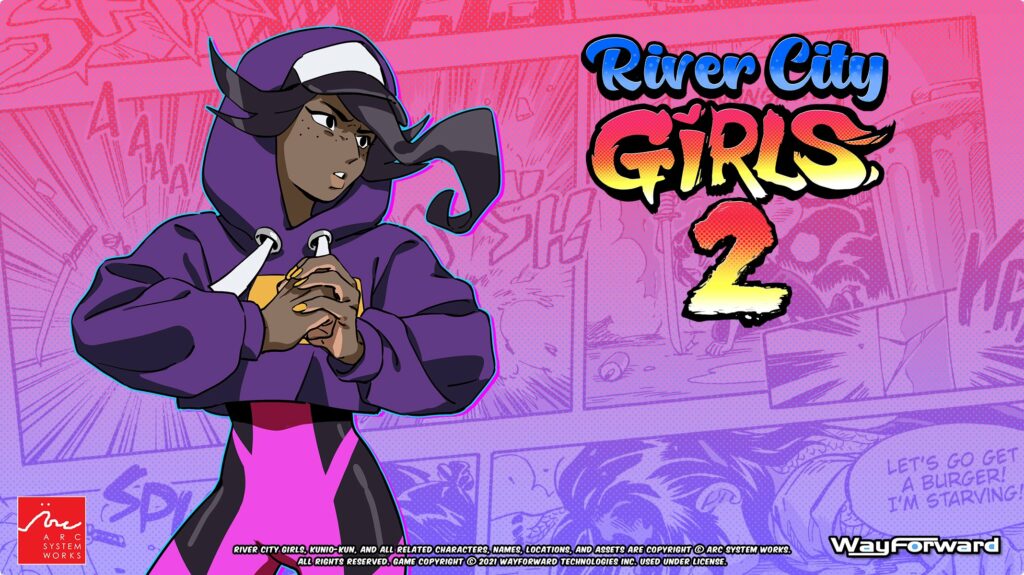 Speaking of "new" it was recently announced that two new characters will be joining the fight in River City Girls 2. What is cool about this is that these are characters that some people will know and get a real kick out of. Marian who may seem familiar to you is from Double Dragon and she is awesome and ready to kick some butt here. The other new character announced is Provide and she is from the game River City Ransom: underground. These are two awesome additions and hopefully, we will not have to wait too long to get a release date.