It is crazy to think that Tales of Arise is the seventeenth main game in the Tales series! This is a series that has a whole bunch of dedicated fans and those fans are very excited for the latest installment which is due out quite soon. Today we are taking a closer look at the game and the 5 things you should know about Tales of Arise before it is released.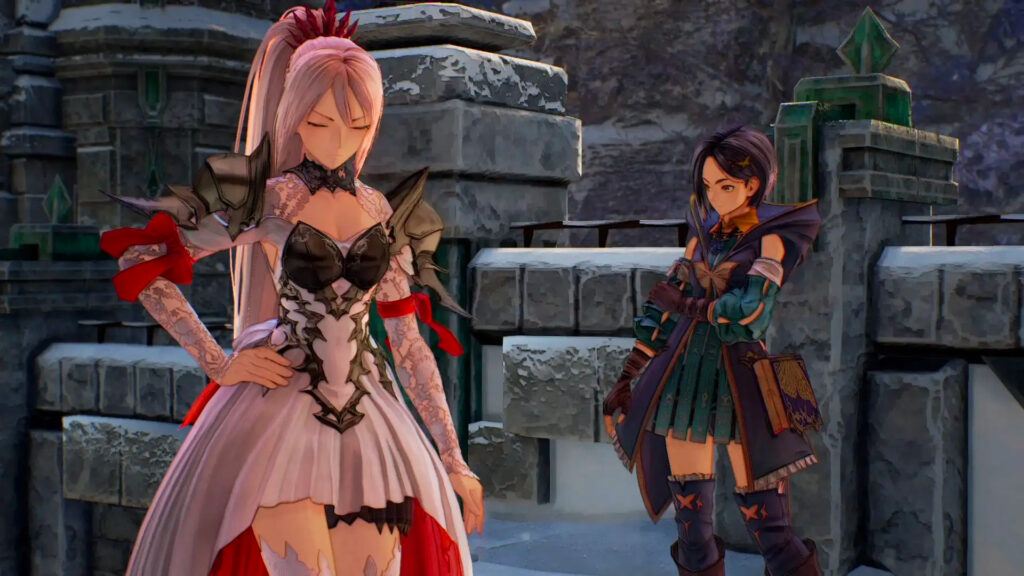 When Is It Out And Where Can I Play It?
Many fans are mad as Tales of Arise was supposed to be out last year! Bandai-Namco was not happy with the game however and it was delayed into 2021. We now know that Tales of Arise will be released on September 10th, 2021. The game is going to be available for PlayStation 4, PlayStation 5, Xbox One, Xbox Series X/S, and PC as well. There is no Nintendo Switch port of the game planned at this point.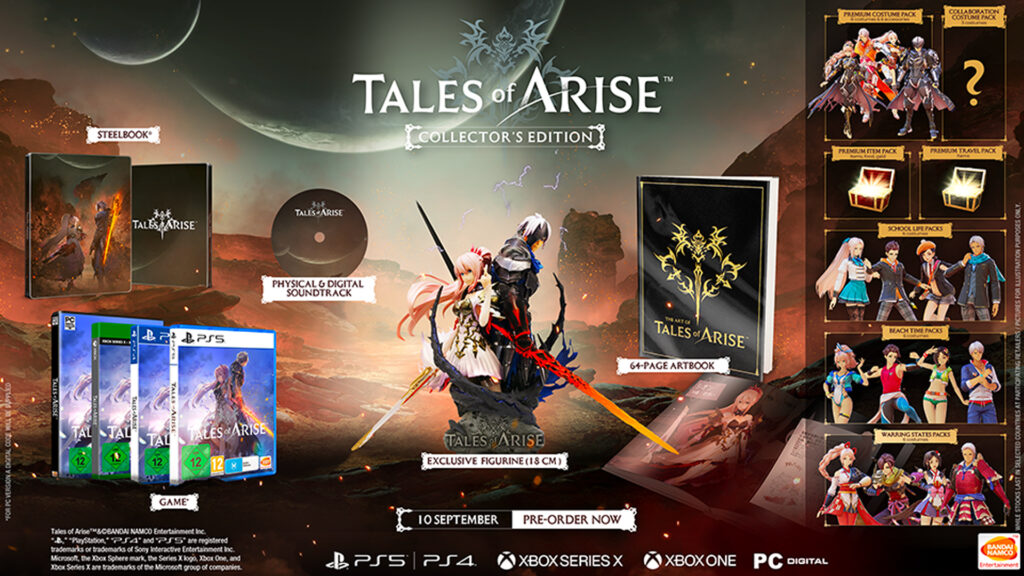 Plenty Of Editions To Choose From
Bandai-Namco loves their special editions and there are many editions of Tales of Arise for you to chose from. The Standard Edition is the most basic version and if you pre-order, you get some cooking items and a few character customization options too. You can get this version physically and digitally, speaking of digitally. There is also the Digital Deluxe Edition and the Digital Ultimate Edition as well.
Bandai-Namco are one of the best at making physical special editions of their games and Tales of Arise is no different. The Hootle Edition is awesome and comes with an adorable customizable Hootle plush. There is also the Collector's Edition which comes with an epic statue (and a bunch of other stuff) however, this is sold out at most places as of now.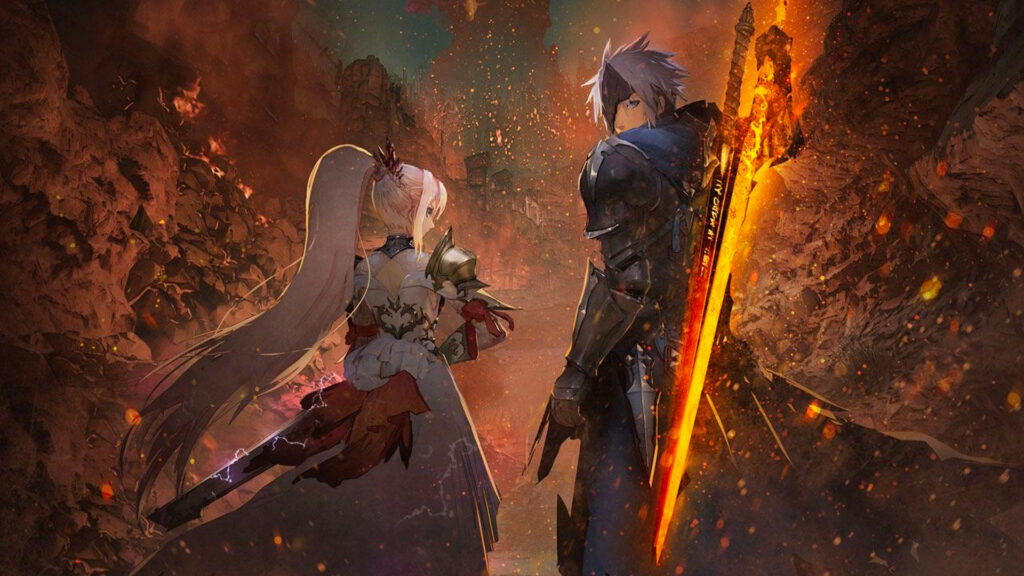 A Tale As Old As Time
The plot of Tales of Arise sounds like it is going to be very compelling. What we know about it is that there are two warring words. There is Rena which is a more advanced kind of world and the world of Dahna which is more medieval. The gulf in technology between the two has seen Rena pretty much rule over the people of Dahna. The game has Alphen a youngster from Dahna trying to save a woman from Rena and getting pulled into a massive story that could change the fate of both worlds. That of course, is just a basic summary, but the plot of the Tales games is always full of twists and turns and this one looks no different.
It Is A Bit "Faster" In The Combat Department
One of the most exciting things about Tales of Arise is the combat. It is designed to be faster than what the series is known for. There is a real emphasis on getting your shots in, dodging, and then getting back to attacking. It sounds like a great deal of fun and it could give the game more of a hack and slash kind of vibe to the combat than we are used to in the series. Not only does the combat look like a great deal of fun, but it also is sure to make the game a bit more accessible for those who are perhaps new to the series as well.
Boosting Around A Fight
One thing that sounds very interesting about the gameplay of Tales of Arise is the two boost systems that they have told us about. As you would expect, you will have a team that is on this journey with you and you can use a feature that is called, Boost Attacks where you can do a team-up attack to dish out more damage. There are also Boost Strikes which work as a kind of finisher that can come in really handy too. It sounds like there will be a lot of fun and learning to use them at the right time could be key in getting through some of the tougher battles the game throws your way.