The very popular fighting game series is back with Melty Blood Type Lumina! It is crazy to think that this series is now the better part of 20 years old, and from the fighting games to the visual novels it has become a very popular franchise. Well, a new entry in the series, Melty Blood Type Lumina is coming out really soon and we are taking a look at the 5 Things you should know about Melty Blood Type Lumina so you can have a better idea of what you are getting into!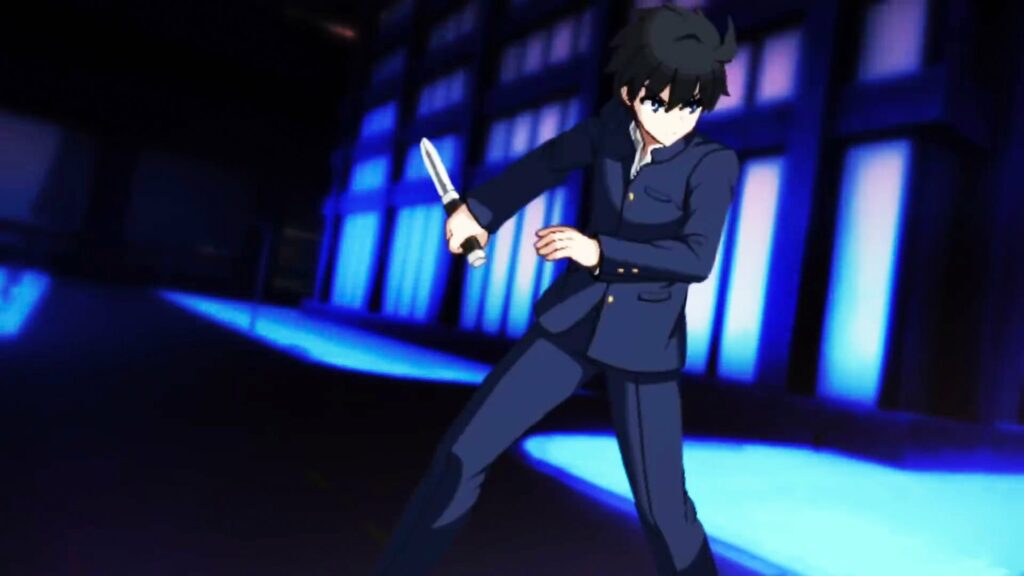 What Formats Is The Game Available On?
What started out as a PC series that made the jump to arcades and then back again is now firmly a real console affair. Melty Blood Type Lumina is going to be released for The PlayStation 4, Xbox One, Nintendo Switch, and PC via Steam. It is very interesting that the game is coming to the Nintendo Switch as you do have to wonder how that console is going to handle such a flashy and fast-paced game. So far, they have only specifically mentioned PS4 and Xbox One, but we do know those versions will be playable on PS5 and Xbox Series X/S, but no word on any kind of enhancements as of yet. As of writing the worldwide release date for Melty Blood Type Lumina is slated to be September 30th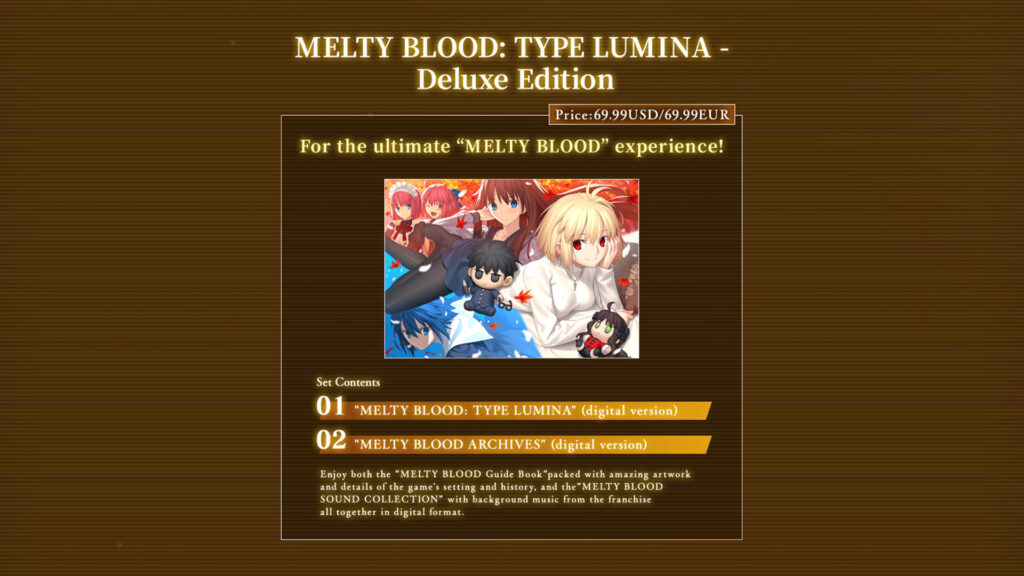 There Are Different Versions Available
I have to say that it may be harder to track down a physical copy of Melty Blood Type Lumina than it would something like a Resident Evil Village! Chances are places like Walmart or another big store will not carry this. You get the standard version of the game which gives you the game and nothing else. There is also the Melty Blood Type Lumina Deluxe Edition which gives you the digital version of the game and also The Melty Blood Archives which gives you a digital artbook and a digital soundtrack as well. Anyone who buys either version of the game before October 27th will also get access to some extra free DLC too.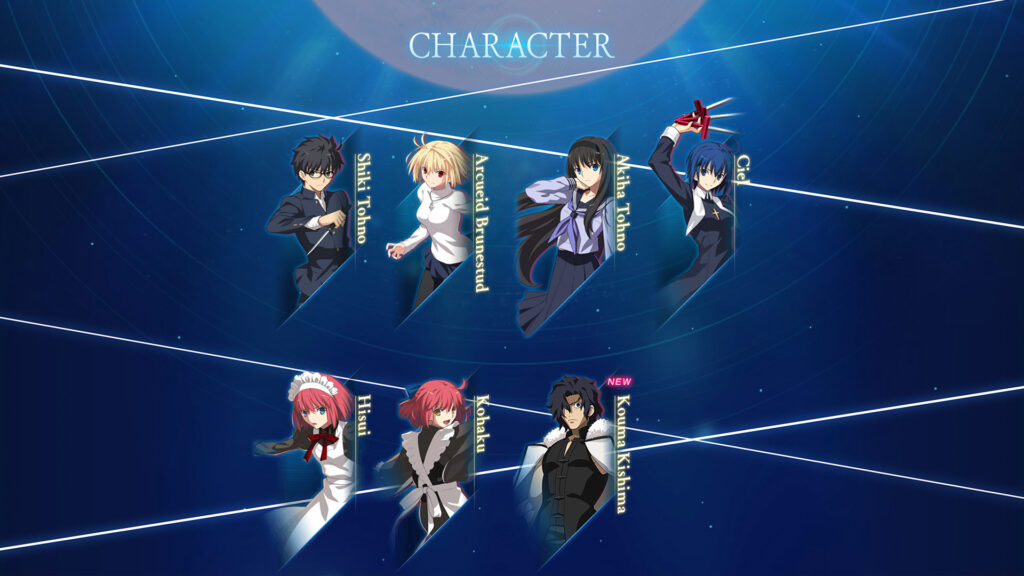 Over 10 Characters To Play As
Melty Blood Type Lumina is a prequel and the roster so far is a little on the small side as we know that there are going to be just over 10 characters. To be fair, each character has multiple costumes and different fighting styles that you can select. Also, each character has their own story that you get to play through. So, while the roster may be small, at least the characters are fully developed.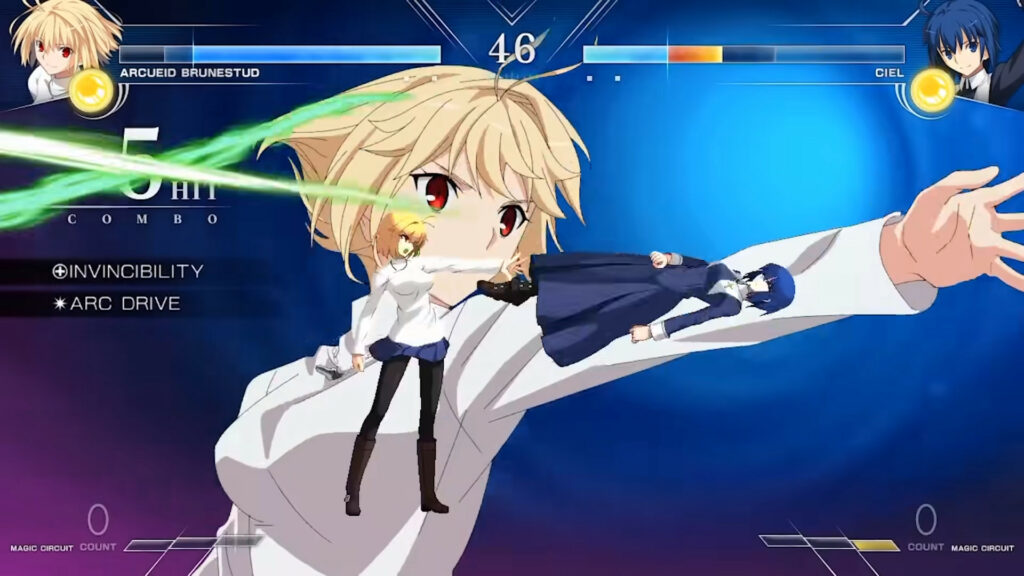 Fighting In The Air
The Melty Blood series can be pretty frantic with battles more often than not having you fighting it out in the air. Double jumps, air dashes, super jump, and super double jumps keep you moving at a brisk pace. Getting used to this and not just trying to stand on the ground spamming projectile attacks is something that you will have to get used to fairly quickly. The gameplay is fast and fun, but it is certainly a game that is easy to pick up and have fun with, but it is very hard to master.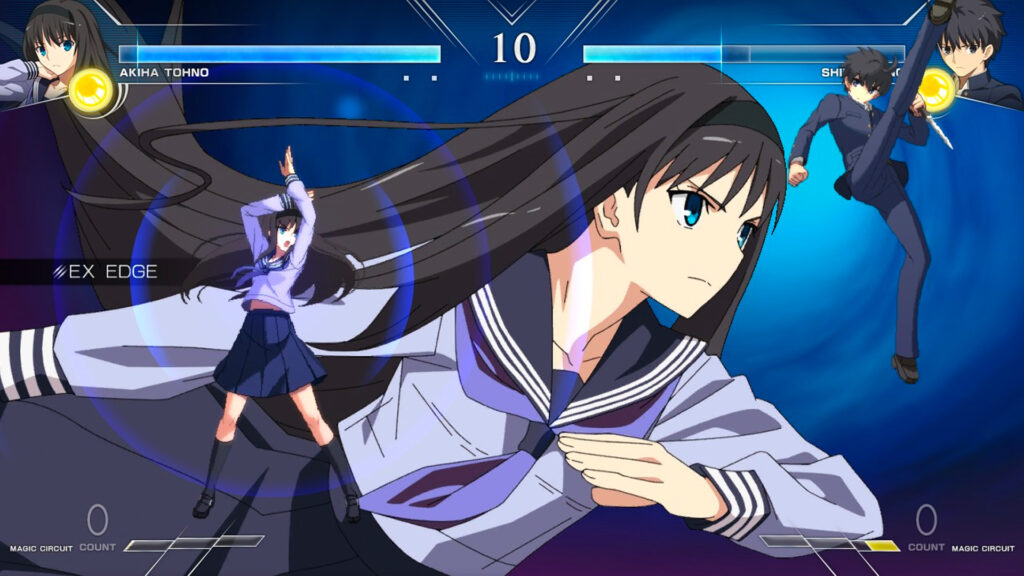 It Looks Amazing!
The Melty Blood series has always been great looking. The 2D fighting games and the visuals novels both have amazing and very well-done artwork. With Melty Blood Type Lumina, we have what is easily the best-looking game in the series so far. It looks like an anime that has come to life. The characters do not just look amazing (as do the various levels) they have such a high quality of animation to them that it is sometimes hard not to get distracted by it all