I really could not be any more excited for Space Jam: A New Legacy. I loved the original and this new movie looks like it will be a ton of fun. One of the stranger things is that there is a tie-in video game to go along with the movie and the game was part of a contest! That is right, a contest was held where fans got to give them ideas for a new Space Jam game and this is what comes of it.
There was a Space Jam game for the PlayStation and Sega Saturn back when the original game came out and it was average at best. The Space Jam: A New Legacy tie-in game though is fun, but today I am looking at 5 Things I hate about Space Jam A New Legacy The Game.
The Game Is Only On Xbox
Look, the contest was done by Microsoft so it does make sense, but it is a bit of a shame that a movie that is aimed at kids and families will not be playable by everyone. Look, I get it, Microsoft was the one who put up the money for this game, but it will suck for kids who go and see the movie, love it and then hear there is a video game, but they cannot play it.
The Release Date Is Confusing
There are two release dates for Space Jam: A New Legacy The Game. The game was first made available to those that have Xbox Game Pass Ultimate on the 1st of July. However, the full release of the game is actually much closer to the movie (which makes sense) and that is on the 15th of July. The game is free to play no matter when you play it, but it may be annoying for those that do not have Game Pass to hear that the game is out, but they have to wait a couple of weeks.
The Game Is Not Four Player
While this is called 5 Things I hate about Space Jam A New Legacy The Game, I have to say that this is actually a very fun game. It is a beat-em-up in the style of classics such as Streets of Rage and Final Fight. You can play as LeBron James, Bugs Bunny, and Lola Bunny and it is made for 1 to 3 players. I really think adding that one extra player would have made a big difference.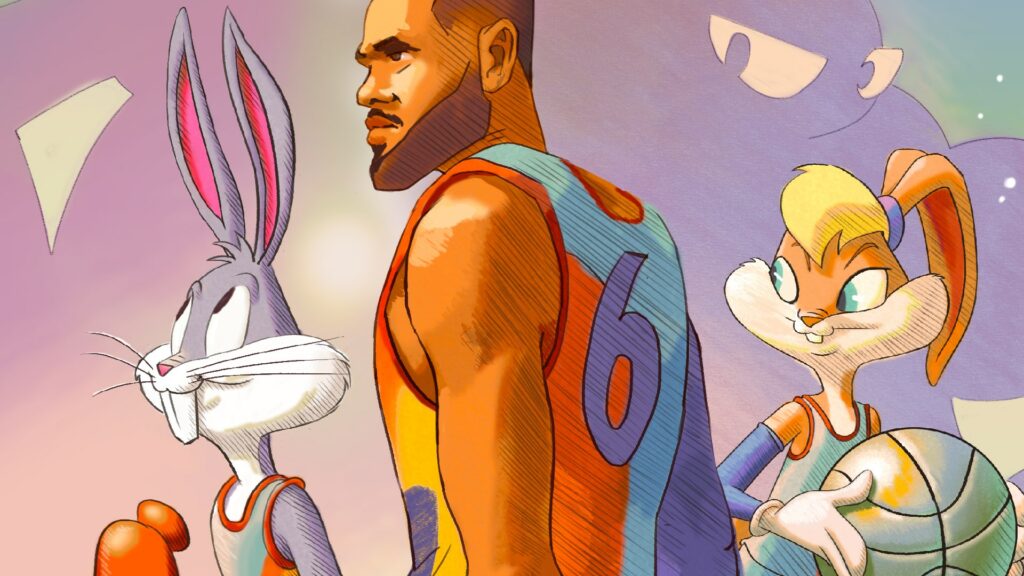 More Playable Characters Please
Ok, so this one is a bit harsh. The three-character roster is fun and the way you can pass a basketball to each other and use it as a weapon is a great idea. The other characters from the movie do show up in the game. However, Space Jam: A New Legacy has some great characters such as Taz, Porky Pig, and Daffy Duck just to name a few and it is a shame that none of these are actual playable characters.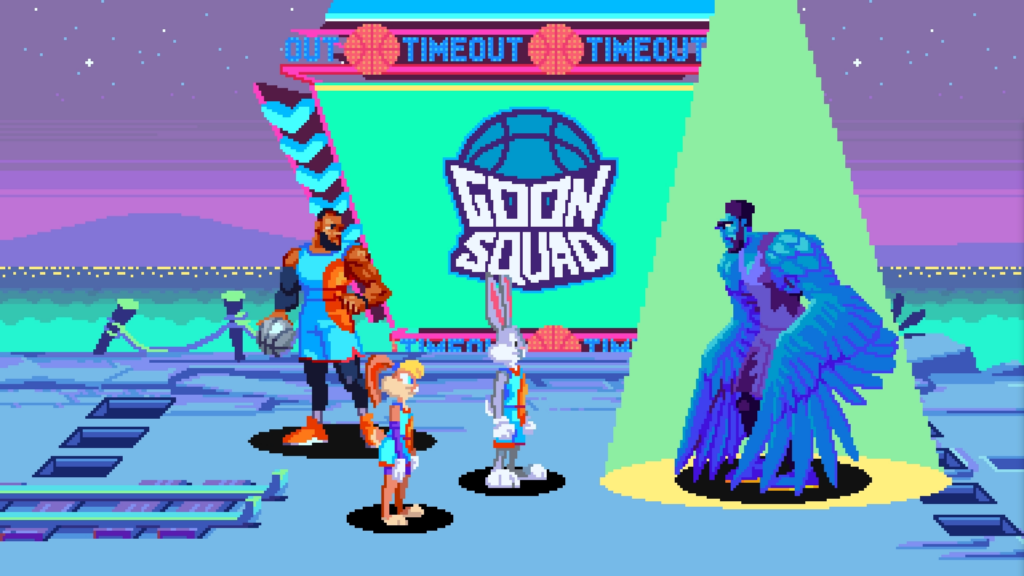 No Online
This is probably a bit harsh and asking way too much especially considering that it's a free game and setting up servers add up in costs and I assume the whole idea behind the game is to potentially just help promote the upcoming movie however the selfish side of me is looking at the longevity and replay factor of the game I feel having online co op wouldn't have been such a bad idea. Whilst you can play locally nowadays gamers don't always have the pleasure of a friend or family member sitting right beside them to play game like how it pretty much used to be back in the days. As I said it is a harsh critic but it would have been nice to have seen this as a option. To be fair so many budget games nowadays you are lucky to see online co-op ­­functionality, but I think for a game like this it would have been pretty cool.
It Is Very Basic
I have to say that Space Jam: A New Legacy The Game is a very, very basic beat-em-up and this will not win any awards or being in a top 10 list of best beat em ups released in 2021. It is quite short and it only offers a new harder difficulty and a boss rush mode once you have beaten it. And even the Boss Rush mode doesn't even really add much to longevity of the experience as you have to fight the same 3 bosses which if you get pass the challenge of doing this with 1 life it will only really take you about 5 mins if that to get through that mode.
I know it sounds harsh to criticize the depth of the game when it is free, but just make sure you are not expecting something like Streets of Rage 4 or the new Battletoads and you will have a much better time. Overall as a freebie I cant complain well I could and I guess I did in this video but for the most part this is some what of a fun game for the best part of 90 minutes. Personally would have loved to see a mini basketball game as opposed to the beat em up, they did try and implement it the game mechanics and it was fun but at times it just felt the ball was put there just to tie in the basketball into the game somehow. so maybe I should have probably entered the contest instead of complaining to let me feelings known but if I keep it real this is way better than some games that I have spent £20-30 on over the past couple of years. It would have been great to have seen this available across more platforms so more people could experience this especially some of the younger gamers but this is yet again another great look for gamepass with bringing some really cool freebies to Xbox gamers.