When most people think of NBA Street, most of the time it is the original trilogy that was released during the PS2 era they think of. While we would get one more game in the series, NBA Street Homecourt. The series has been dead for over a decade at this point! Today we are looking at 10 reasons we need a new NBA Street Game on PS5 and Xbox Series S/X.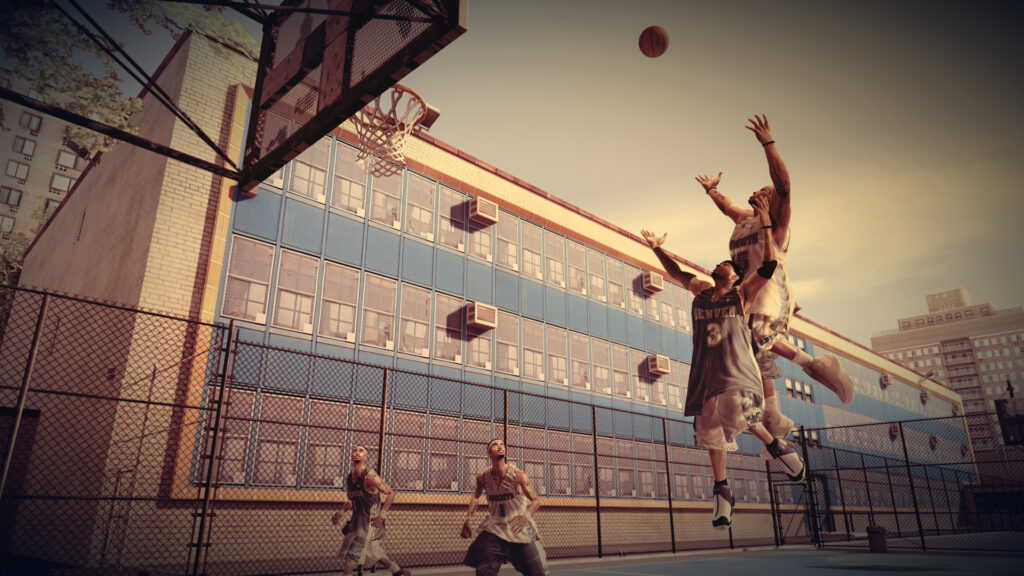 It Has Been Far Too Long!
The original NBA Street was released all the way back in 2002. Over the next five years, three more games would be released. The last game in the series, NBA Street Homecourt was not some kind of franchise killer. This was a damn fine game in its own right so it is strange EA just killed the franchise.
The EA Sports Big Series Was Fun!
These days EA are just all about their sim style of games. From FIFA to Madden, EA appears to be about two things. A realistic representation of the sport in question and getting people to buy virtual trading card packs from which they make a ton of money from. Back in the early to late 00s, EA Sports Big made fun arcade-style sports games. A new NBA Street for PS5 and Xbox Series S/X could be just what they need to bring this whole arcade-style sports genre back!
Their Take On NBA Jam Was Meh!
One of the main reasons that we saw the end of the NBA Street franchise was that EA Sports managed to secure the rights to the NBA Jam series. NBA Jam was held in such high regard, in a small way it makes sense that they would focus on that. Well, their NBA Jam which was released for the Wii (and other consoles) was ok, but it was a far cry from NBA Street.
NBA Playgrounds Sucks!!!
Ok, so this might be a tad harsh, but many people felt that NBA Playgrounds was going to be a blend of NBA Street and NBA Jam….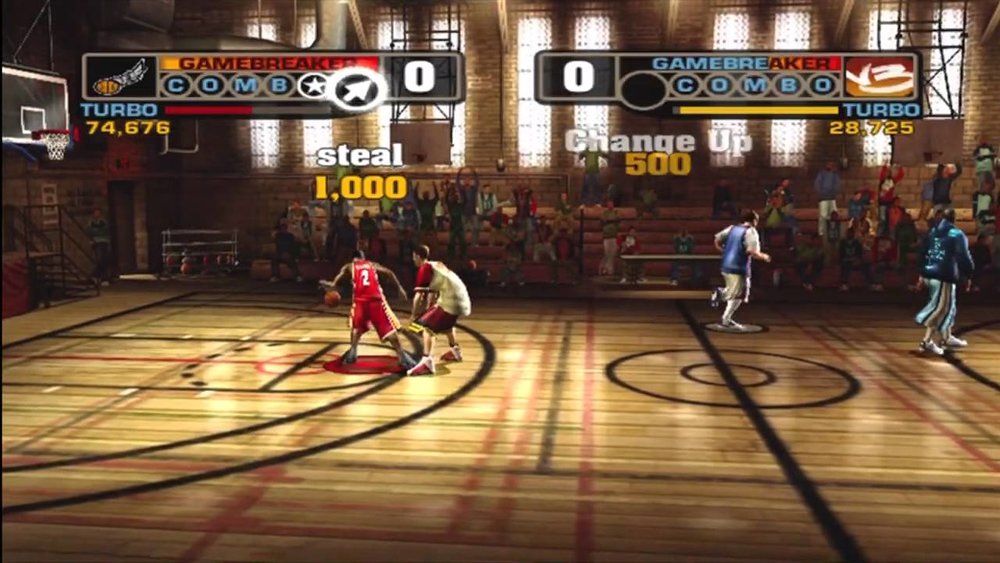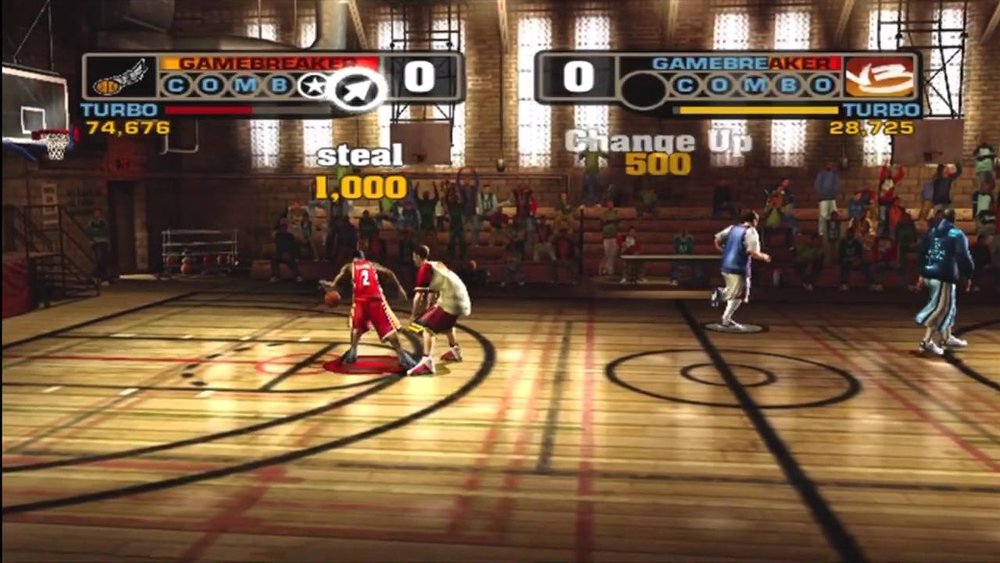 It certainly was not. Cheap AI and a horribly slow progression system as well as a strange shot timing mechanic made this series a real letdown for fans wanting something similar to NBA Street.
EA Has No NBA Game!
It is more than fair to say that 2K completely blew EA out of the water when it came to basketball. Since NBA 2K started, the NBA Live series could not compete, so much so that EA announced that the series was canceled for the next two planned installments in 2021 and 2022. Now would be the perfect time for them to go back to street and arcade basketball instead of trying to compete with NBA 2K.
The Triggers On PS5 Would Be Very Interesting
One of the main things that an NBA Street game for PlayStation 5 could utilize is those fancy triggers. The NBA Street series is all about flash and that is great, but with these adaptive triggers, EA could perhaps use them to make shooting or even defending a tad more skill-based than what the series had before.
NBA Street Was A Game For Everyone
NBA Jam captured lightning in a bottle. It was a sports game where you did not have to actually like sports in order to enjoy the game. NBA Street was exactly the same, anyone with a passing interest in basketball or even if they knew nothing about it at all was able to pick up and play one of these games and have a fun time doing so.
The Nintendo All-Stars Could Return
I know we are talking about, NBA Street on the PS5 and Xbox Series S/X, but one of the most fun features that NBA Street Vol 3 had going on was the inclusion of Mario, Luigi, and Princess Peach as the Nintendo All-Stars. This was such a fun thing for EA and Nintendo to do and it would be awesome to see this brought back if they also made the game for the Nintendo Switch.
Ballin Fashion Baby!
Jordan's are more popular than ever. One thing that would be really cool with a new NBA Street would be if EA could get the license for all kinds of cool basketball gear such as the different types of Jordan's. Playing games and being able to earn money or whatever to unlock stuff such as new pairs of Jordan's would be really cool and addictive.
There Is Still A Demand For Street Basketball Video Games!
While we want a new NBA Street for PlayStation 5 and Xbox Series S/X, EA themselves should want one too! It would sell a ton of copies; the series is old enough now for fans to have some major nostalgia for it. Not only that, Arcade 1UP released an NBA Jam cabinet and it was one of their best sellers, showing that people still do want arcade-style sports games.