Shenmue fans are in for a treat today as Limited Run Games will be opening pre-orders today for a Shenmue 3 complete edition for the PS4 which is around today at 3 pm UK time but maybe y the time you watch the video it's has already gone up.
The Complete Edition is Priced at $149.99 and it includes the base game with all downloadable content on the disc, a Dreamcast jewel case, a welcome card from Hotel Niaowu, Chobu Chan and Bailu Chan figurines, a Bailu Herb map, a Golden Goose VIP card, Sword of Seven Stars replica, and five character posters, all housed in a special box. Only 3,000 copies will be made so you best be fast.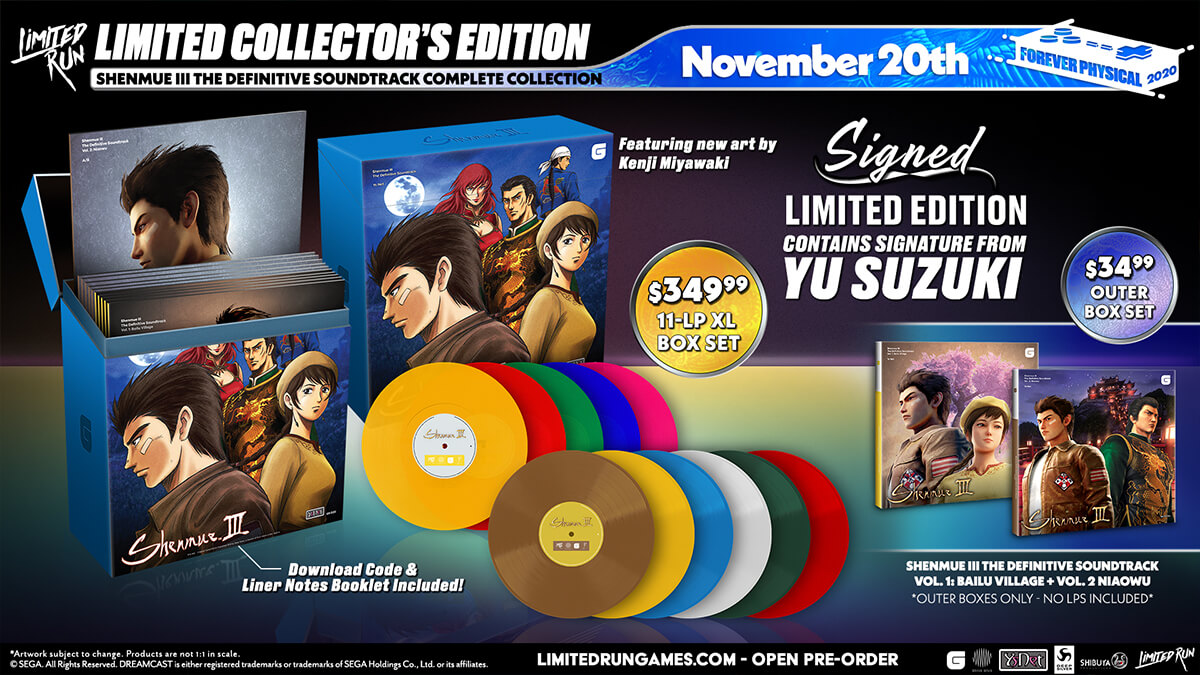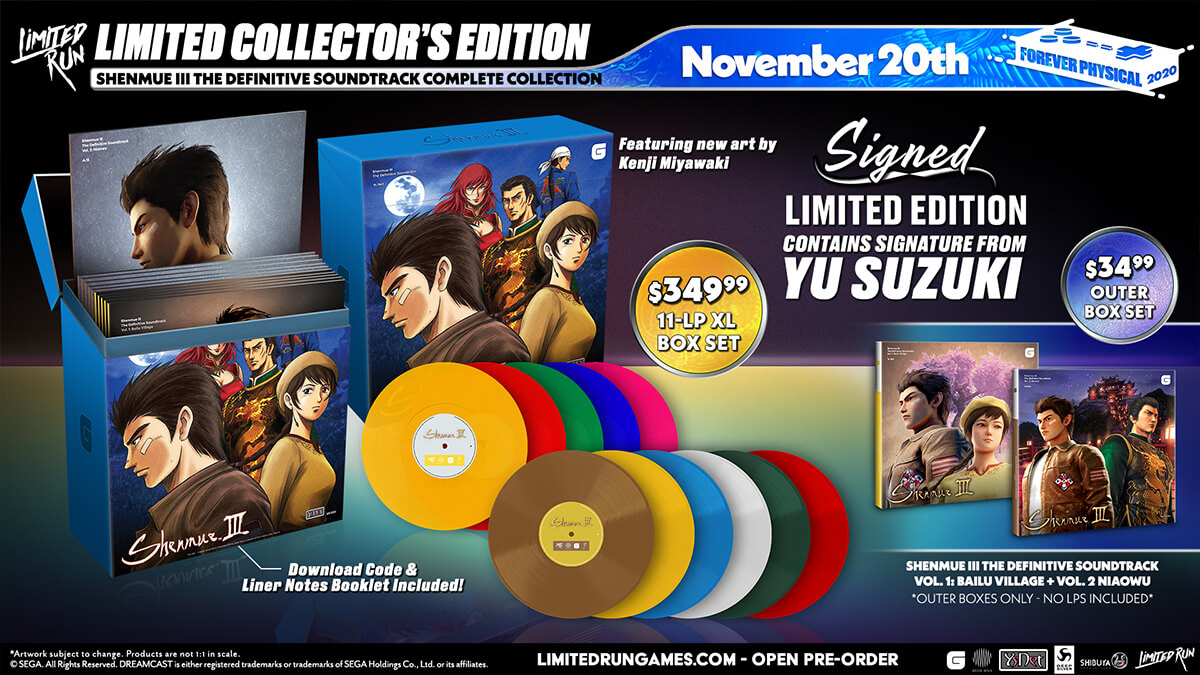 Also listed on the website is various vinyl soundtracks editions which look really cool and another one which is for the true collectors. If you want all in then they are also selling the mega bundle which comes with:
Shenmue III The Definitive Soundtrack Complete.
Shenmue III Complete Edition Collector's Edition.
The complete set of trading cards for the games included in this bundle.
One random Limited Run Games trading card from past or future games.
One guaranteed gold trading card from any of the included games.
But if you want this you are looking to splash around $450
All in all quite an impressive set of collector items for Shenmue fans. as big as a Shenmue fan I am I just got the PS5 and also the Xbox series X so I am in no rush to purchase any more collector's items for this year. I also own the physical collector's edition of Shenmue 3 when it first released on the PS4 and I actually own the digital version of the game so I feel like I have paid my air share but for those who are looking at grabbing some of these items, I think they look pretty amazing especially the soundtracks. The box art and even the colour of the vinyl look great.