The WWE 2K series is back with WWE 2K23 and it looks like 2K and Visual Concepts are building on the good work they did with last year's game. We know that this year the 2K Showcase Mode will be about the legendary career of John Cena. Actually, the game is something of a celebration of the 20 years he has been wrestling in the WWE! Add to this the first time ever War Games has been in a WWE game and we have some cool stuff to look forward to.
There are different editions of WWE 2K23 available and today we are looking at them all and helping you decide which one is right for you.
When Is It Out And What Is It On?
WWE 2K23 is scheduled for a March 17th release and it will be available for PlayStation 4, PlayStation 5, Xbox One, Xbox Series, and PC.
What Is The Pre-Order Bonus?
As is the case with most WWE games, WWE 2K23 will have a pre-order bonus. The Bad Bunny Bonus Pack is this year's pre-order bonus offering. Included in this pack is rapper turned wrestler Bad Bunny as a playable character as well as a Bad Bunny Ruby Tier MYFaction Card.
WWE 2K23 Standard Edition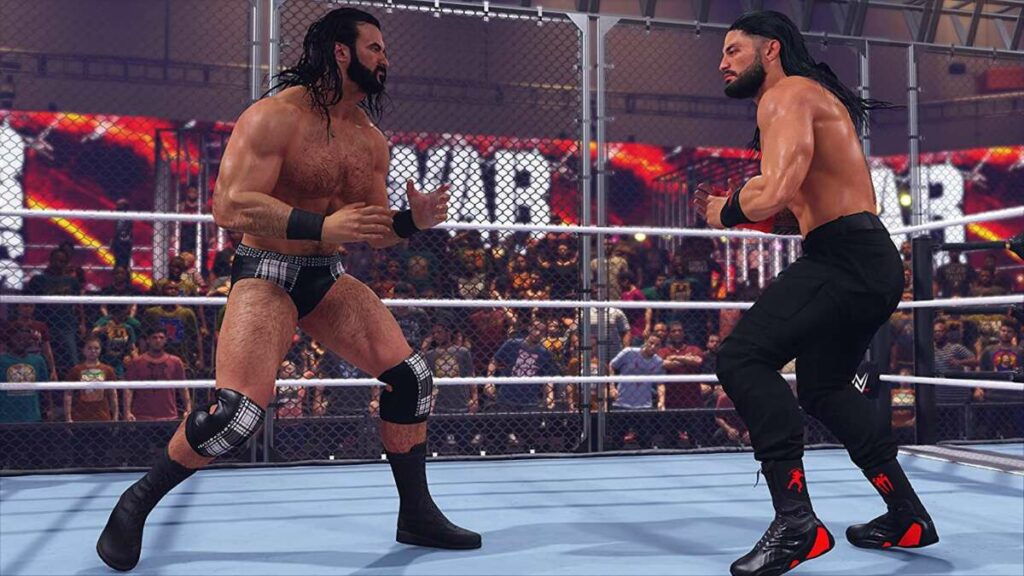 The WWE 2K23 Standard Edition is the base version of the game and will be available physically and digitally on PlayStation and Xbox as well as digitally on PC. It is worth noting that this game will be priced $10/£10 more on next generation consoles so be sure to shop around as right now, Amazon does have it a bit cheaper than the $69.99/£69.99 RRP.
WWE 2K23 Cross Gen Edition
This is only available for PlayStation and Xbox gamers and it is digitally only. This is pretty neat as it means if you buy the PlayStation 4 version, you also get access to the PlayStation 5 version, and the same rings true for Xbox One and Xbox Series S. It is tied to an account so you cannot use the PS5 version on your account and then give the PS4 version to your buddy, this is priced at $69.99/£64.99.
WWE 2K23 Deluxe Edition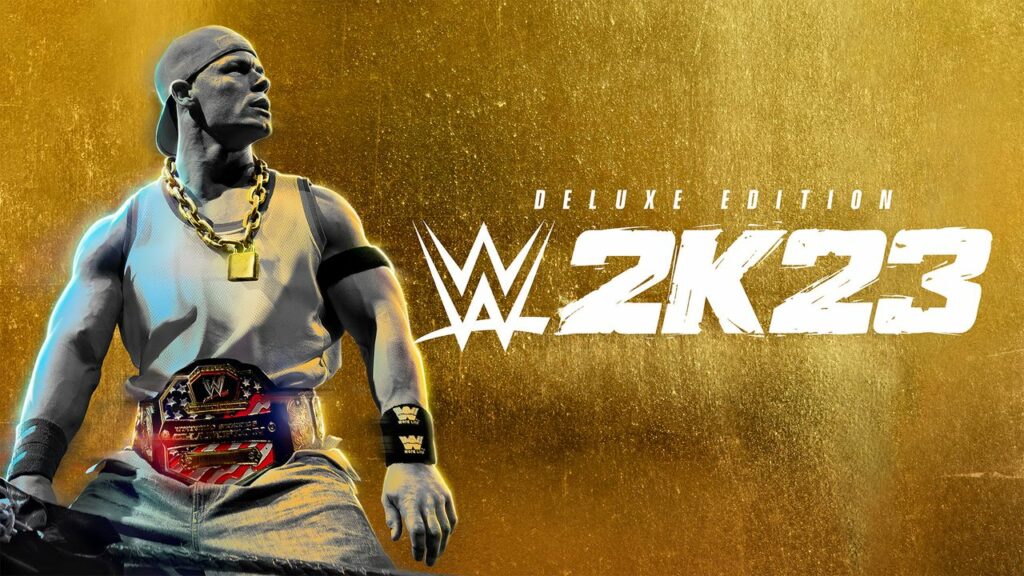 This is available physically and digitally on PlayStation and Xbox and digitally only on PC. With this, you get the Standard Edition and the Bad Bunny Bonus Pack. This also includes the Season Pass which will give you access to the five post launch DLC packs that will contain more wrestlers. You also get the MY Rise Mega Boot and Super Charger.
Also included are some awesome MyFACTION Cards which are, Ruby John Cena Evo Card, Gold Edge Card, Emerald Bianca Belair Card, Gold Asuka Card, and three basic premium launch MyFACTION card packs. Also, if you buy the WWE 2K23 Deluxe Edition digitally,m you can play the game three days early! This is currently listed at $99/£84.99. Perhaps best of all is the awesome artwork on the box that features US Champ era, John Cena!
WWE 2K23 Icon Edition
The Icon Edition is the ultimate edition for WWE 2K23. The WWE 2K23 Icon Edition is priced at $119.99/£104.99. With this version, you get all of the content that is included with the WWE 2K23 Deluxe Edition. However, there are also some very cool extras. First of all, is the Ruthless Aggression Pack which features a throwback to John Cena's days in Ohio Valley Wrestling as it has his Prototype character.
As well as that, also included is Batista's Ohio Valley Wrestling character, Leviathan! There are also rookie versions of Randy Orton and Brock Lesnar! Also included are a special John Cena Legacy Championship and the WrestleMania 22 arena. There are also some extra MyFACTION cards. You get an Emerald Paul Heyman Manager Card and three Deluxe Premium Launch card packs too. You also get to play this three days early on the 14th, this is available on all platforms, but is digital only.
Which Version Of WWE 2K23 Should I Buy?
If you are a huge John Cena fan then you have to go for the WWE 2K23 Icon Edition! It is awesome that it comes with the OVW John Cena, but also some of his rivals in the form of Leviathan, Randy Orton, and Brock Lesnar too. It is the ultimate celebration of his career. If you are a huge MyFACTION player then that is also the version for you as the MyFACTION rewards are huge! If you are someone that just wants to play the game and is not a huge John Cena fan, go for the WWE 2K23 Standard Edition. However, if you know for a fact you will be getting all of the DLC anyway, get the WWE 2K23 Deluxe Edition as it will save you a couple of bucks in the long run.