While a new Mortal Kombat has been rumored for a while now, Mortal Kombat 1 just sort of came out of nowhere! It was such an awesome surprise for NetherRealm Studios and Warner Bros. Games to make, it got the MK audience well and truly pumped up. The last three Mortal Kombat games, 2011's Mortal Kombat, 2015's Mortal Kombat X, and 2019's Mortal Kombat 11 (and its DLC) told a fantastic story. Many wondered what the next game in the MK series would offer and it looks like it is some sort of reboot that looks fantastic!
Mortal Kombat 1 looks awesome and no doubt you want to buy it, but today we are looking at what edition of Mortal Kombat 1 should I buy so we all know what is in each version and what one is right for us!
What Is It On And When Is It Out?
Mortal Kombat 1 will be released on PlayStation 5, Xbox Series, PC, and Nintendo Switch. There is no version of the game scheduled for the PlayStation 4 or Xbox One which as they are doing a version for the Switch is very interesting. The game is scheduled to be released on September 19th, 2023.
Is There A Pre-Order Bonus?
As you would expect, Mortal Kombat 1 is going to offer those that pre-order the game some bonuses which are,
Playable Character: Shang Tsung. We must admit, it is rather strange that a character as big as Shang Tsung would be locked behind a pre-order, but as of writing, this appears to be the case.
Beta Access: If you pre-order the game on PlayStation 5 or Xbox Series, you will be able to take part in the beta which is scheduled for August.
Steelbook: So far, this appears to be a Game Stop exclusive, but if you pre-order Mortal Kombat 1 from there, you will also get a steelbook case.
Mortal Kombat 1 Standard Edition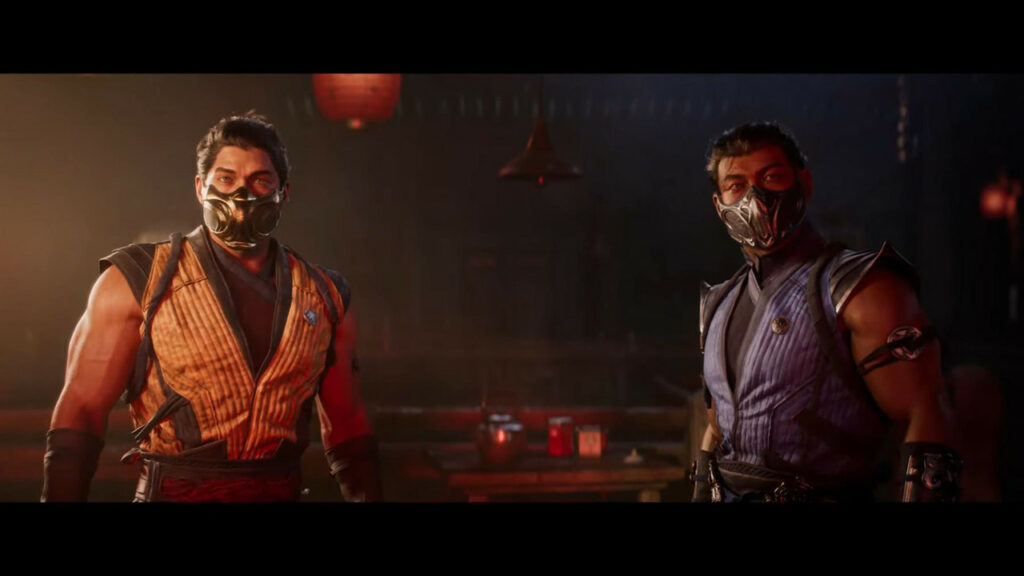 PlayStation 5, Xbox Series, PC, Nintendo Switch
The base version of the game is the Mortal Kombat 1 Standard Edition and this will be available on PlayStation, Xbox, and Switch both physically and digitally as well as PC digitally only. This is listed as being $69,99/£59,99, but be sure to shop around to see if anywhere has it a few bucks or pounds cheaper.
Mortal Kombat 1 Premium Edition
PlayStation 5, Xbox Series, PC, Nintendo Switch
The Mortal Kombat 1 Premium Edition is what you want if you know for sure you are going to be getting the DLC for the game. This is listed at $109,99/££84,99 and comes with some pretty cool stuff to justify the extra price.
Mortal Kombat 1 Standard Edition: You of course get the base version of the game with this.
Early Access To The Game: If you get this version, you can play the game a few days early on September 14th.
Kombat Pack: This is the main event of this package. This gives you access to six new playable characters (none officially announced as of writing) and 5 new Kameo characters and most awesomely of all, a Jean-Claude Van Damme skin for Johnny Cage which is interesting as he was originally the inspiration for the first Mortal Kombat game!
1250 Dragon Krystals: This is the currency that you will use in the game so it will be nice to have a whole bunch of it at the start of the game.
Mortal Kombat 1 Kollector's Edition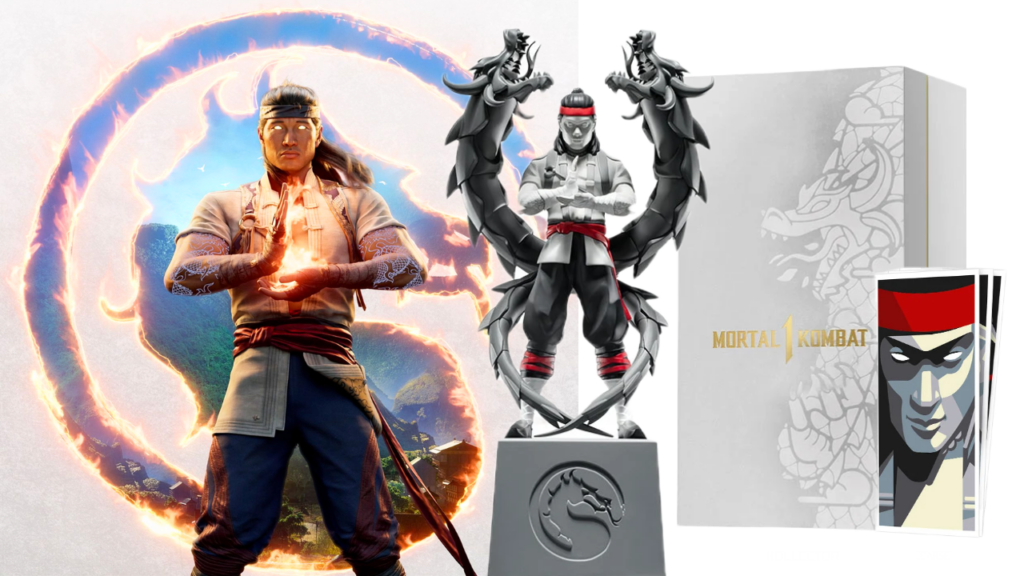 PlayStation 5, Xbox Series
Only available for the PlayStation 5 and the Xbox Series, the Mortal Kombat 1 Kollector's Edition is the ultimate version of this game! This is priced at $249,99/£234,99. It is worth noting that many places have sold out of this already, so if you do want this, act now! It comes with all of the content in the Mortal Kombat 1 Premium Edition as well as some epic physical items too.
Lui Kang Sculpture: Standing 16.5 inches tall, this sculpture is designed by the famed COARSE and it looks amazing!
Lui Kang Character Skin: You also get a very cool looking Lui Kang character skin that is exclusive to this edition.
Art Prints: You get a collection of three Mortal Kombat art prints that look incredible and would make for epic display pieces.
Steelbook Case: You also get a very stylish looking steelbook case for the game
Dragon Krystals: As well as the Dragon Krystals you get with the Premium Edition, you get an additional 1450 Dragon Krystals here!
What Edition Of Mortal Kombat 1 Should I Buy?
Without a doubt, Mortal Kombat 1 is one of the most must buy games of 2023! We feel that if you are into this series and have enjoyed the DLC characters of the last three games, you have to get the Mortal Kombat 1 Premium Edition! If just some of these rumored guest characters (Homelander from The Boys) do turn out to be true, it is going to be a ton of fun! The Kollector's Edition is awesome, but that is for really hardcore MK fans only who love to collect higher end Mortal Kombat merch.