One of the most exciting games coming out in January 2023 is the remake of Dead Space! The original Dead Space trilogy was fantastic (yes even the third game was decent) and gamers are very excited to see this next generation version of the story that scared the hell out of us many years ago. In Dead Space, we play as Isaac Clarke, an engineer who has found himself in the middle of a hellish nightmare where these mutated human corpses are coming after him. It is actually a really cool horror/sci-fi story that has way more depth than you would think.
Today we are looking at the different editions of Dead Space so you know which one is right for you.
When Is It Out & What Is It On?
Dead Space will be released on January 27th and it is available for PlayStation 5, Xbox Series, and PC.
Dead Space Standard Edition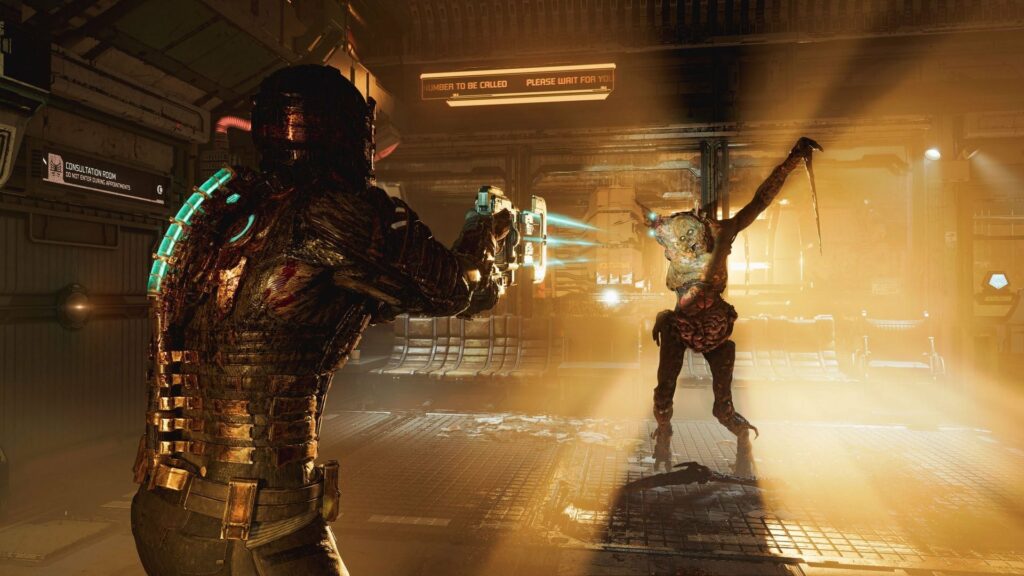 PlayStation 5, Xbox Series, PC
The base version of Dead Space can be purchased physically on PlayStation and Xbox and digitally on all three platforms. This is one of the new games that is going to have the 70 bucks/pounds price tag which looks like it is certainly here to stay. However, places like Amazon may have five or so bucks knocked off that $69.99/£69.99 RRP.
Dead Space Digital Deluxe Edition
PlayStation 5, Xbox Series PC
For an extra $10/£10 you can get the Dead Space Digital Deluxe Edition, but as the name suggests this is digital only. Still, for ten bucks extra, you are actually getting some cool skins. Included are,
The Infested Suit
The Lone Survivor Suit
The Venture Suit
You also get two suit textures, Sanctified and bloody as well.
Dead Space Collectors Edition
PlayStation 5, Xbox Series, PC
The Dead Space Collectors Edition is truly epic! This does cost 275 bucks, but you get some really cool stuff here. The most notable inclusions are a full size Isaac Clarke helmet which will look amazing on display. You also get a 4 inch statue of The Marker which is made from metal, there is an enamel pin, a series of prints, and much more. This is one of the most packed with physical items collectors' editions we have seen in a while. You also get the game and all of the digital deluxe content as well. On PlayStation and Xbox, you get a physical copy of the game, on PC you get a download code. However, you still get the steelbook case with the PC version.
Included items are,
Base game
Full size wearable Isaac helmet with working lights
Dead Space Soundtrack on CD
Lithograph Print
Foil Stamped Lithograph Folio
Four Mini Posters
Ishimura Patch
Marker Enamel Pin
Metal 4 Inch Marker Statue
Dead Space Steelbook
It is worth noting that the Dead Space Collectors Edition is only being sold through Limited Run games and they have said that once they are gone!
Which Edition Of Dead Space Should I Buy?
If all you want is the base game, just go for the standard edition. However, if you are buying the game digitally and you think that any of the suits are cool, ten bucks for a skin is not actually a bad deal so you might want to go for that. If you are a Dead Space super fan and have the money, go for the Dead Space Collectors Edition! Just be warned that this is a limited item so if you are interested in it, you might be better off picking it up sooner than later as it is sure to go for more money on eBay once they are all sold out!