Spider-Man 2 is one of the biggest games of 2023! It is probably safe to say that the majority of people who own a PlayStation 5 will be picking this one. Spider-Man and Spider-Man: Miles Morales were fantastic games and Spider-Man 2 looks like it is more than going to live up to those games. There are three versions of Spider-Man 2 available and today we are going to have a look at which one you should be web-slinging to on launch day!
When Is It Out And What Is It On?
Marvel's Spider-Man 2 is a PlayStation 5 exclusive, meaning that the only way to play this is on PlayStation 5! The release date for the game is October 20th.
Is There A Pre-Order Bonus?
Yes, there is! If you pre-order Spider-Man 2, you will get two early unlock suits which are the Arachknight Suit and the Shadow Spider Suit along with three color variations. You will also get three skill points as well. Now, there are some retailers that are offering physical pre-order bonuses as well. For example, in the UK, video game store GAME is offering a Spider-Bot Keychain and a Marvel's Spider-Man 2 Prequel Comic Book. These are two pretty awesome physical goodies, but they do state they are limited and on a first come first serve basis so if you want them, order sooner than later.
Marvel's Spider-Man 2 Standard Edition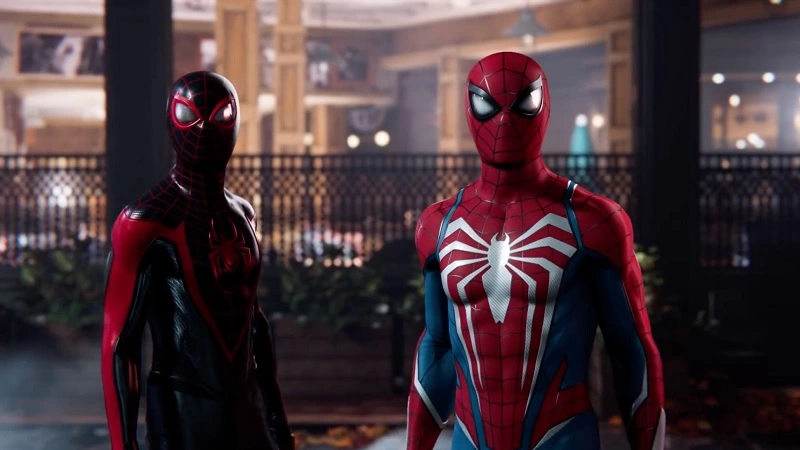 Marvel's Spider-Man 2 Standard Edition is the base version of the game and it is priced at the now "standard" $69,99/£69,99. To be fair, this is the standard pricing for a AAA game these days, it is what it is. Still, shop around and you might find someone offering it a little bit cheaper. Remember, if you want those physical goodies, you will have to make sure your local retailer has them. This is available both physically and digitally.
Marvel's Spider-Man 2 Digital Deluxe Edition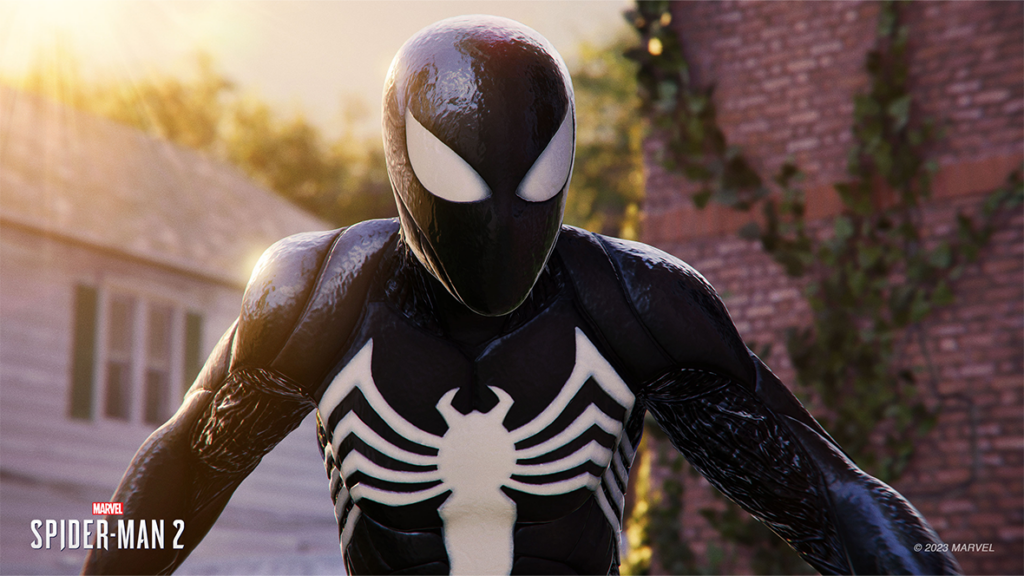 Marvels: Spider-Man 2 Digital Deluxe Edition as the title suggests is digital only and it is listed at $79,99/£79,99. With this, you do get quite a lot of content, including the character skins if you were to pre-order the game. With this version of the game, you get 10 new character skins! There are five skins of Peter Parker and five for Miles Morales. There will also be items that you can play with in the photo mode and an extra two skill points.
Peter Parker Skins: Tactical Suit, Aurantia Suit, 25th Century Suit, Stone Monkey Suit, Apunkalyptic Suit.
Miles Morales Skins: Agimat Suit, Red Specter Suit, Encoded Suit, Biomechanical Suit, Tokusatsu Suit.
Marvel's Spider-Man 2 Collectors Edition
Full warning here, chances are that this is long gone by the time you read this as collectors editions are very popular and the main event here is an epic statue that is 19 inches tall and features a giant Venom squaring off against Miles Morales and Peter Parker. This statue is incredible and would look epic in a game room. This also comes with a steelbook case and a code for the Digital Deluxe version of the game. That is right, you do not actually get a physical copy of the game with this! The asking price for Marvel's Spider-Man 2 Collectors Edition is $229,99/£219,99 which to be fair is not a bad price when you consider what other Marvel statues go for.
If you want this and are lucky enough to find somewhere that still has it in stock, do not sleep on it, get it ASAP as there are not many of these (if any) floating around right now.
What Edition of Spider-Man 2 Should I Buy?
If you want a physical copy of Marvel's Spider-Man 2, you have to buy the standard edition and that is that. However, if you do like the look of those suits then for the extra money the Digital Deluxe might be worth that extra bit of money. No doubt the Marvel's Spider-Man 2 Collectors Edition is epic in every sense of the word, but it is already hard to come by and it is kind of weird that a "collectors edition" does not come with an actual disc, but this appears to becoming the norm!
As always, thanks for reading and we hope that you are as excited about Spider-Man 2 as we are!