Recently we got an announcement that Spectacular Sparky a platform slash shooter will be coming to the Switch and PC (Steam, Epic Games Store). The game is set to launch on October 20 2021 and is priced at $14.99.
Spectacular Sparky is an action-packed platform/shooter with wacky characters, explosive weapons, and boss battles to treasure.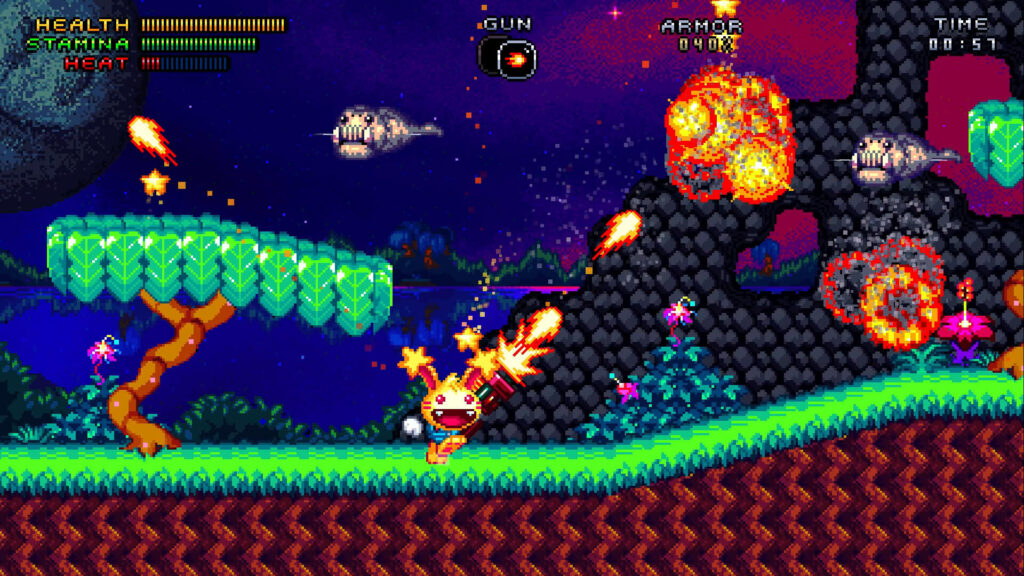 A modern homage to the golden age of white-gloved 16-bit video-game mascots.
Dozens of delightful story scenes featuring full voice acting and a host of outrageous characters.
Five challenging worlds with 24 levels, each with a bombastic boss battle at the end.
To me, platforms have always held a special place in my gaming heart especially from the super Nintendo ERA of gaming and this game does look like it ticks all the boxes to allow us to relive those great platforming moments in 2021. Personally, would have loved to see this hit more platforms such as PlayStation and Xbox but it's still a great look that Switch and PC players will get a chance to grab this gem.