Is there a game that had a more troubled launch than Cyberpunk 2077? This game from CD Projekt RED was many people's most anticipated games of 2020. It had a very long development time, a freaking awesome promo from Keanu Reeves, and people (myself included) thought the game was going to be awesome…. Then it came out and it was a huge mess!
This is a game that was flat-out, not ready for release and Sony got so sick of it that they actually pulled it from their PlayStation Store! Now, over six months later Sony has allowed the game back on their store, but is it finally worth buying?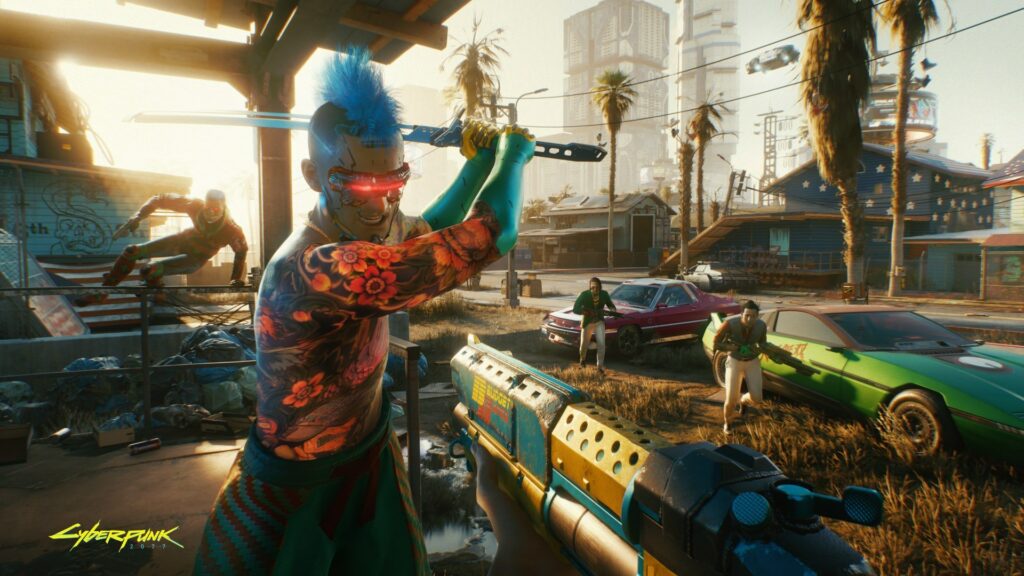 Cyberpunk 2077 On PlayStation 4
Let's first look at the most basic version of Cyberpunk 2077 and which is on the PlayStation 4. When the game was initially in development it was a PS4 and Xbox One game so it is only reasonable to expect it to run on a base PS4. Well, the game was unplayable on the PlayStation 4 and it now is slightly more playable, but at a cost. To start with the frame rate now gets up to around 30fps and can stay there. Night City though has had its NPCs and traffic drastically reduced to help the game run. It really does ruin the immersion of this big and bustling city that we thought we were getting.
Sony themselves have advised that you do not actually play the game on a base PS4! So, you do have to wonder why they have allowed it to go back up for sale. It will run a tad better than it did, but to be fair that is not actually saying a great deal.
Cyberpunk 2077 On PlayStation 4 Pro
This is clearly where all the work was done and Sony themselves state that the game is best played on a PlayStation 4 Pro. Things here run decently enough and most of the game-breaking bugs that were here from what we can tell have now been fixed. You can certainly play the game from start to finish on a PlayStation 4 Pro and that is actually what Sony themselves are advising right now.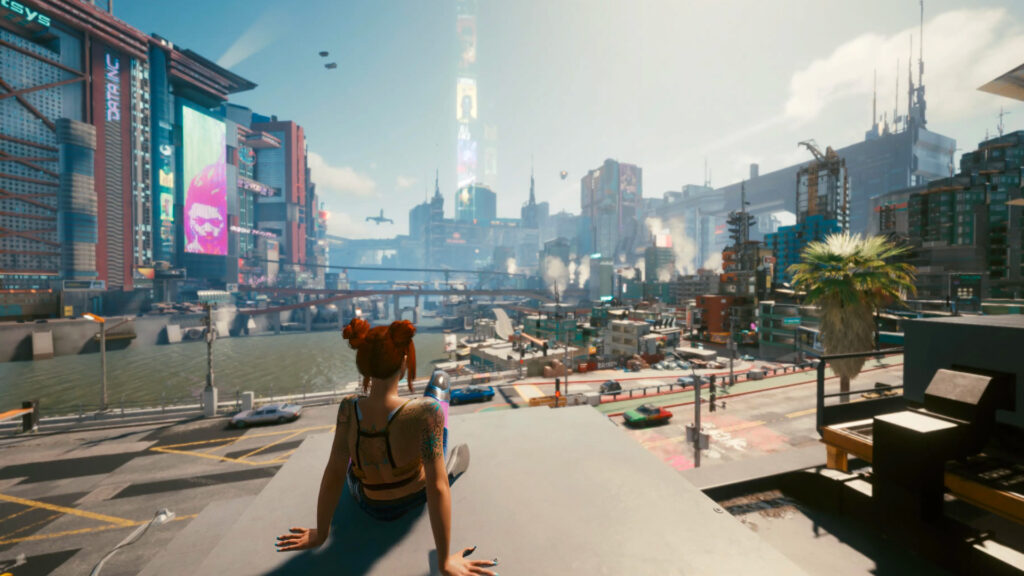 Cyberpunk 2077 On PlayStation 5
The version that you can currently play on the PlayStation 5 is the PS4 Pro version of the game and it works fine enough. The thing is the guys and gals at Projekt CD RED are working on the PlayStation 5 (and Xbox Series X/S) version of the game as I write this. If you have waited this long to play the game, you may as well wait the extra few months until the next-gen version of Cyberpunk 2077 is ready. The PlayStation 5 version does not have an official release date, but many people are thinking that something should be announced over the summer and then actually released towards the end of the year. Hopefully, the extra horsepower of the PlayStation 5 is going to enable them to realize the vision they had for this game all those years ago.