There was a time when Pro Evolution Soccer (PES) did not just go head to head with FIFA, it was arguably the better football game! EA would eventually get the upper hand on Konami with FIFA not just getting better sales, but better reviews as well. Konami was kind of stuck in a rut for a few years, but they are changing things up considerably with their rebranding of the PES series to eFootball and today we are looking at 5 Things you should know about eFootball.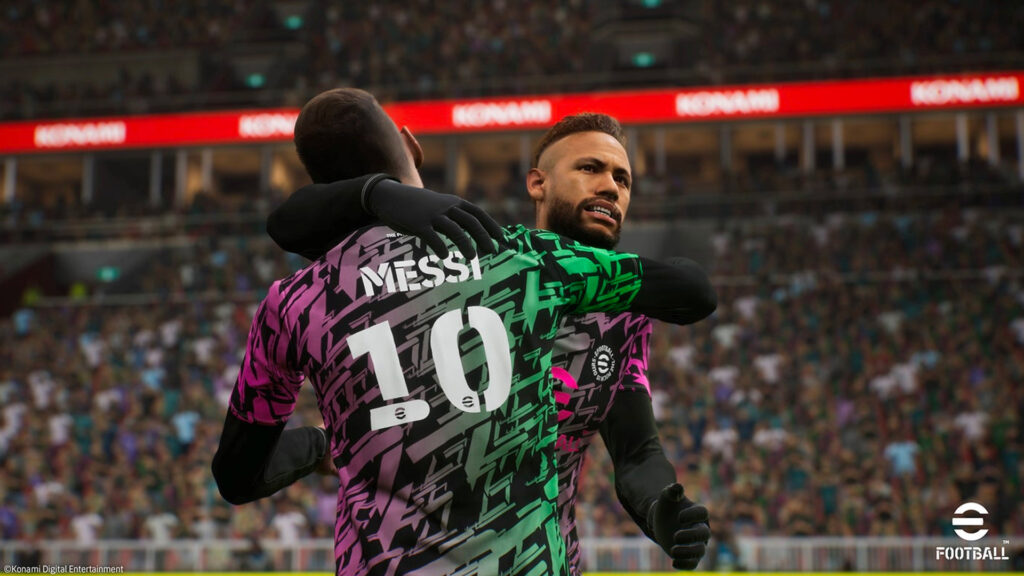 It Is Free To Play!
Gone are the annual releases, instead, eFootball is going to be a free-to-play title. We know that the first release is coming sometime this Autumn. The game is going to be available for PlayStation 4, PlayStation 5, Xbox One, Xbox Series X/S, PC, iOS, and Android. The PS5 and Xbox Series X/S versions of the game are promising next-generation enhancements. No word on what these are yet, but it does sound interesting, another interesting thing is that there is no Nintendo Switch version of the game planned at this point.
It Features Cross-Platform Play
When the game first launches, it is only going to offer cross-generational play for PS4 and PS5 as well as Xbox One and Xbox Series X/S. The second part of the roadmap reveals that cross-platform matches will come towards the end of Autumn between console and PC players. Then during a winter update, fully cross-platform play will be introduced where console, PC, and mobile players can all play together.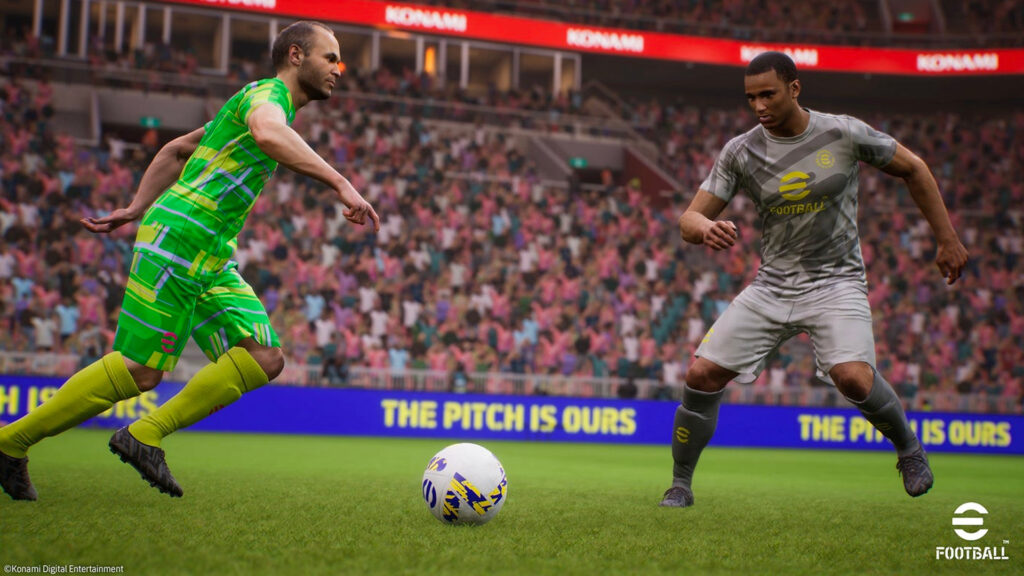 It All Starts This Autumn
No concrete date has been giving, but the roadmap on the official eFootball website tells us that Autumn 2021 is when this is all getting started. At first, we will be given a handful of clubs, clubs that Konami has full licensing for such as Manchester United, Arsenal, Barcelona, Bayern Munich, Juventus, and a handful more as well. No doubt this is a way for Konami to test the waters before things really ramp up towards the end of Autumn.
It Has Plenty Of Features
Towards the end of Autumn, eFootball will get two massive game modes. One will be online leagues which as of writing do not have an official name. There will also be their team building mode where you get to add players and so on to your squad! The match pass system will also be started here which appears to be very similar to what a battle pass is in other games. You will unlock various items by competing challenges and so on, no word on how much this will cost as of yet. To be fair, this is a lot of features for the game to offer so soon after its launch.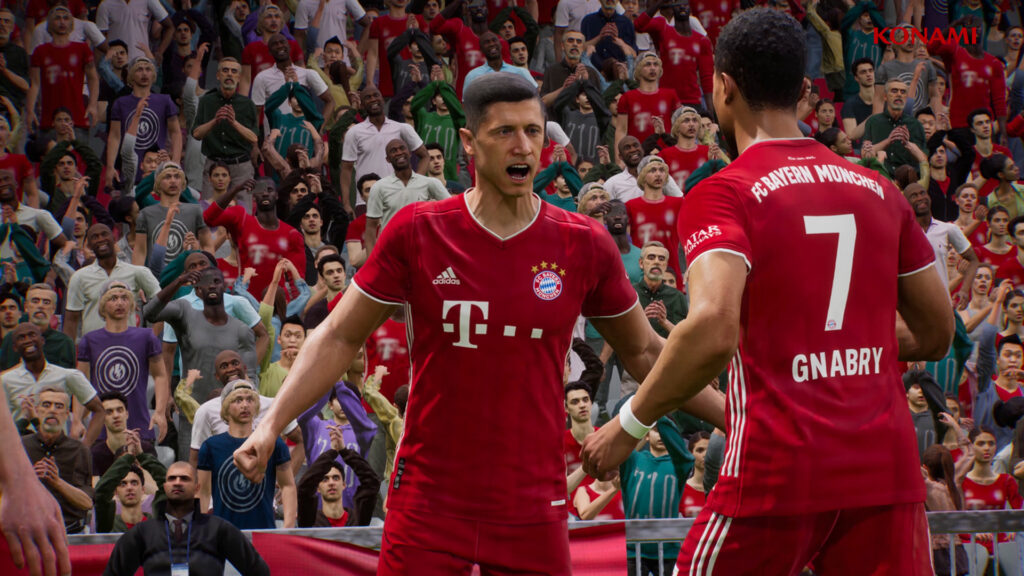 E Sports Tournaments Start This Winter
The roadmap that Konami has put out on the eFootball website shows that this winter, fans can expect to be able to try their luck in some e sports tournaments. What these are, how many people can play, and so on has not yet been revealed. However, you would have to think that the free to play nature of the game is going to give it a massive fan base so this could be very exciting to watch and be part of.