2020 was a great year for beat-em-ups with Battletoads and Streets of Rage getting awesome reboots. 2021 is looking like this trend is going to continue with one of the most interesting games being Mayhem Brawler which is like a throwback to that classic 90s beat-em-ups.
Today we are looking at the things you need to know about this upcoming beat-em-up.
What Is It On And When Is It Out?
Currently, there is no exact release date for the game listed. It just has a 2021 release date and there is a rumor that we could be looking at a July release for the game, but that is not confirmed at the moment. So far, Mayhem Brawler looks like it will be digital-only as no physical release has been announced. Perhaps it is something Limited Run Games may think about supporting with a physical release. We know that the game is coming to STEAM, Xbox, PlayStation, and the Nintendo Switch.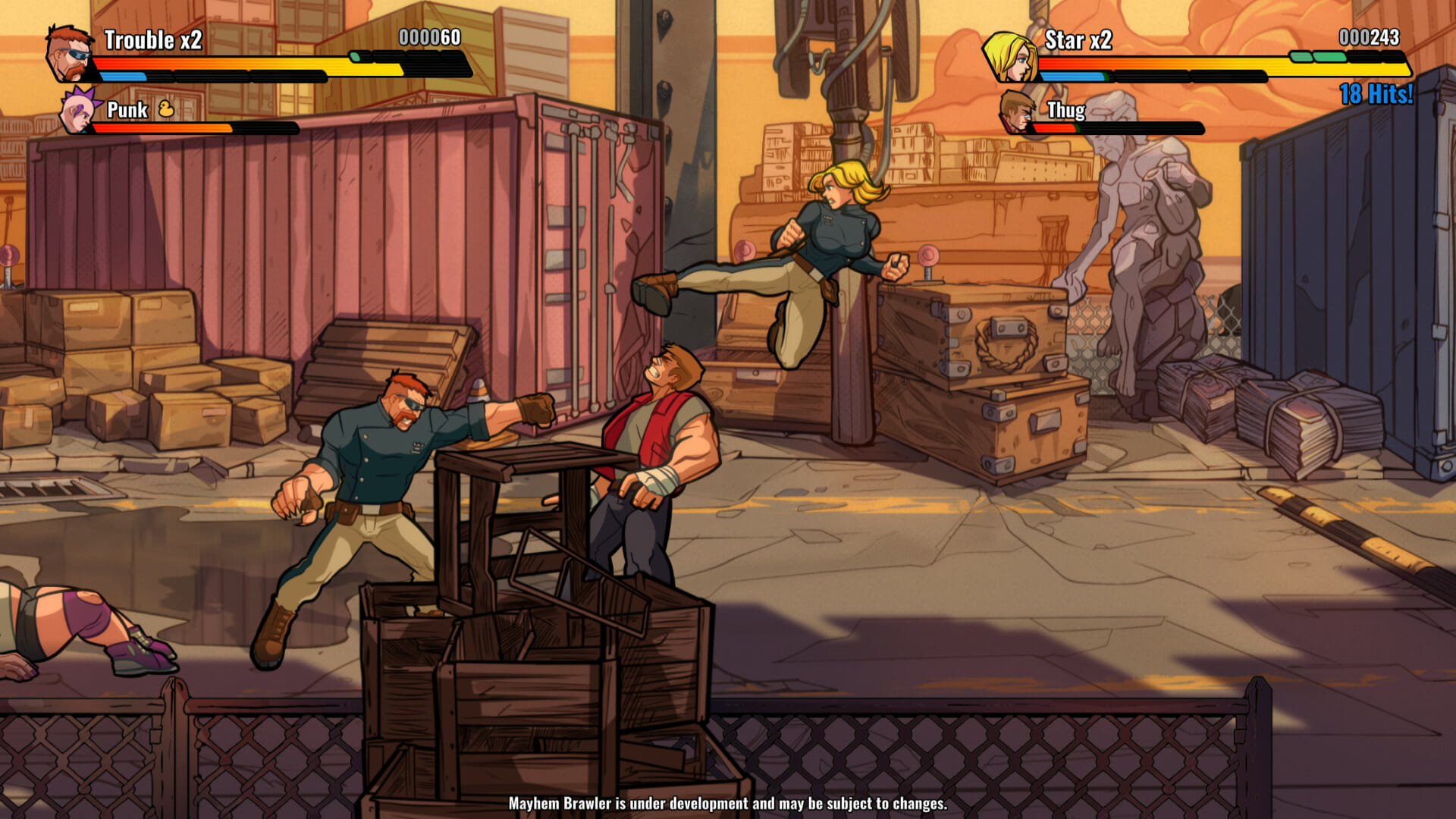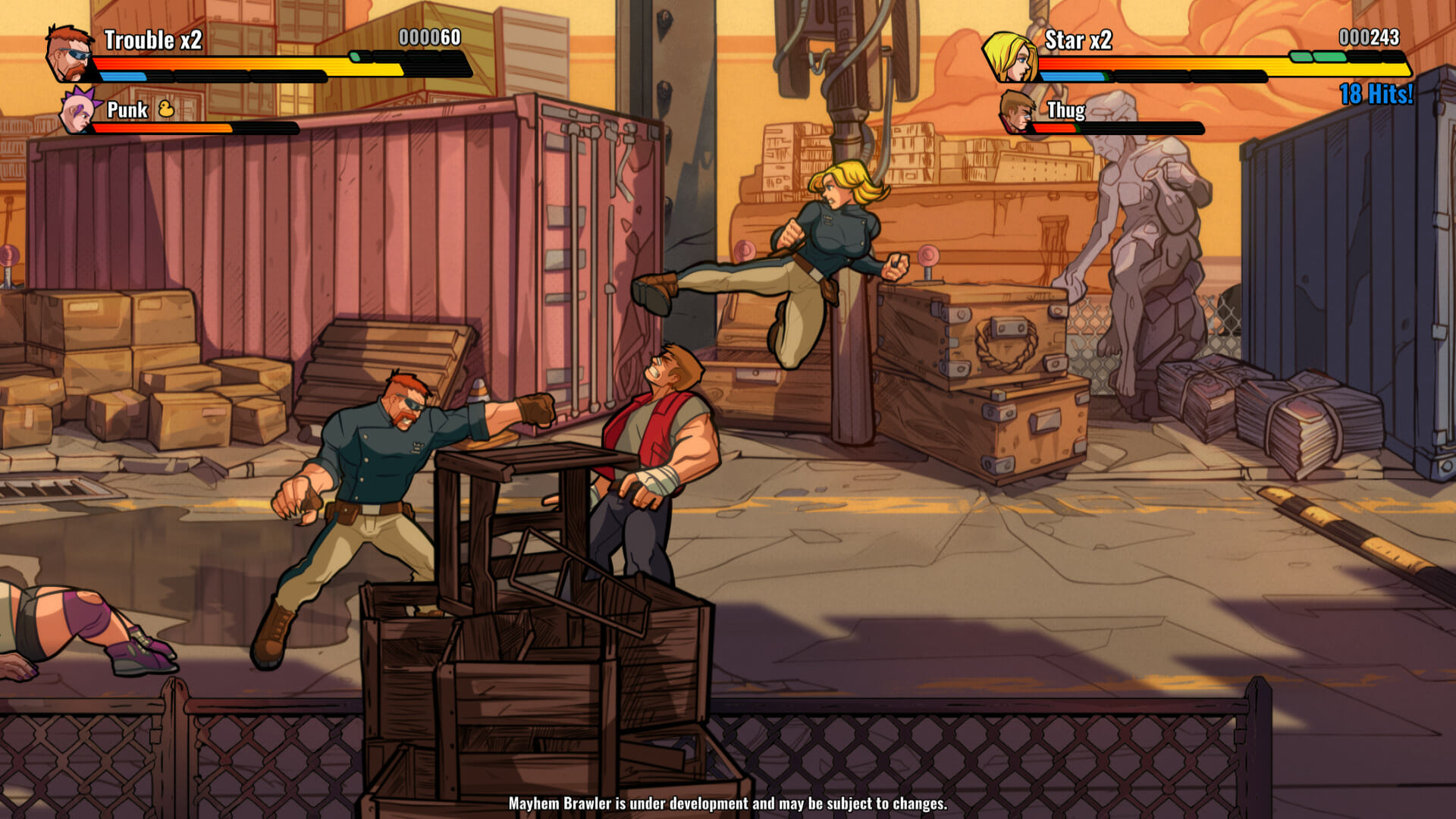 Back To The 90s
This is a classic style scrolling beat-em-up where clearly games such as Streets of Rage, Final Fight, and the classic Ninja Turtles games from Konami are the inspiration. They have stated that they wanted to bring back that 90s vibe that these games were known for back in the day and that sounds pretty cool. These classic games have a certain feel about them and it looks like the developers have managed to nail that.
Fighting With Friends
Mayhem Brawler as any good beat-em-up should is offering co-op and that is going to be a lot of fun. The game has three playable characters that you can pick from and you can play with two other players. So far, offline co-op is the only co-op that we know about, but playing with a buddy next to you is what games like this are all about. Still, online co-op will hopefully be something that they consider adding at a later date.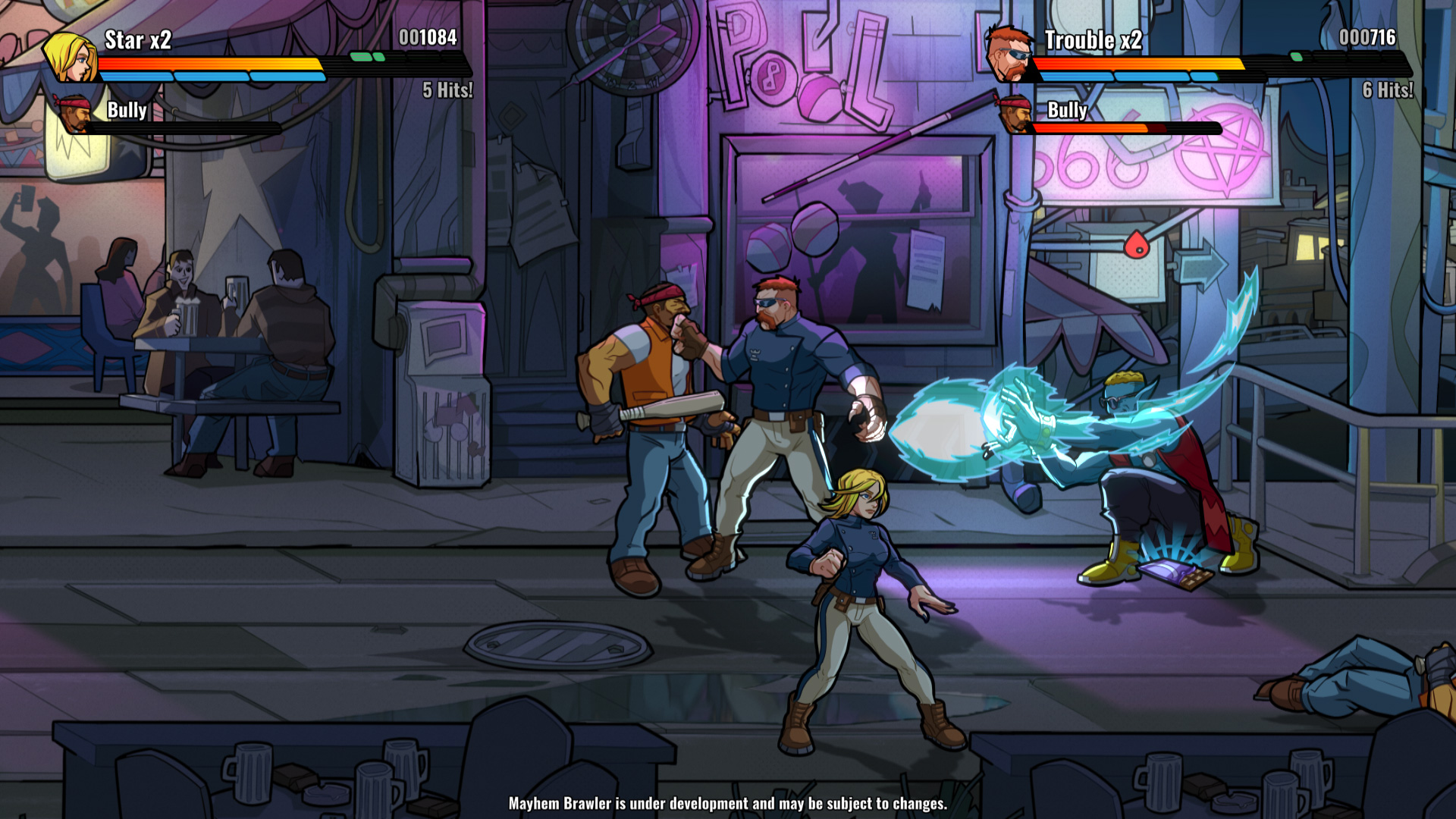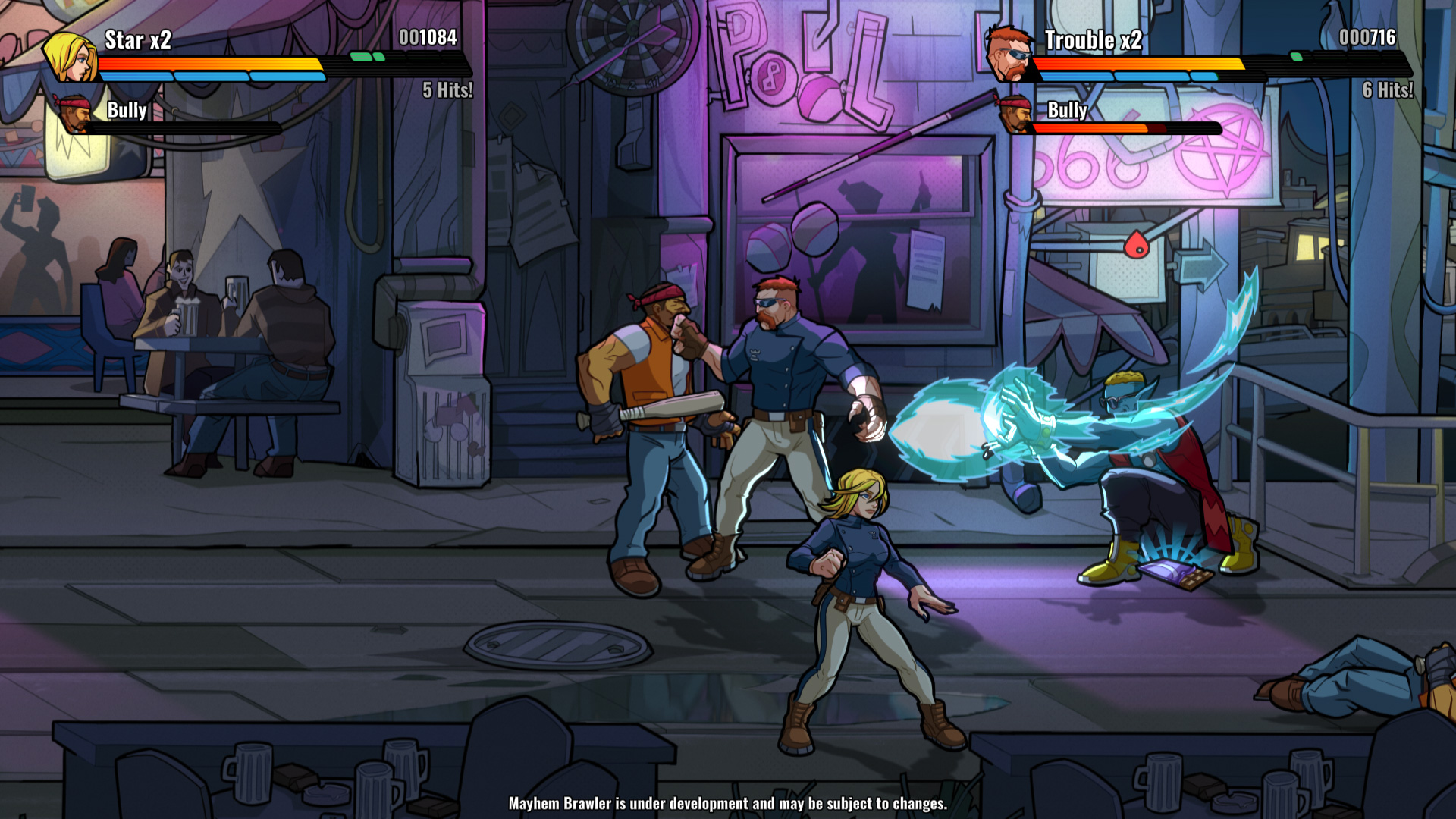 Keeping You Busy
They have not skimped on the content for this game! It is going to offer you three different endings so there is going to be plenty of reason to play through the game more than once. Characters get to make choices throughout the game and these choices will alter the way that things go forward which in turn will decide what ending you get. There are 12 different bosses that you will come across in the game, plus the standard enemies have a lot of variety to their design too as there are over 30 enemy designs!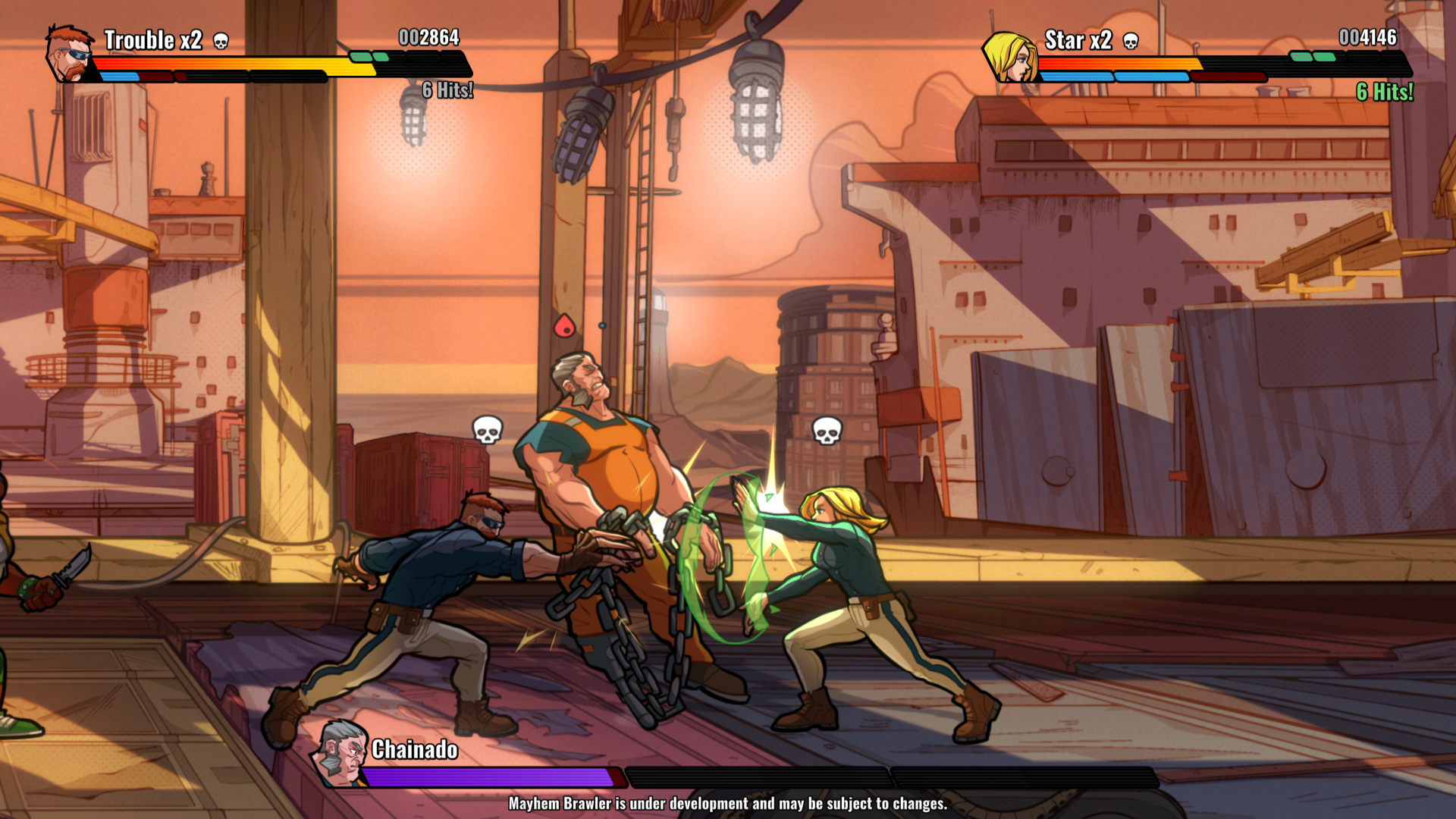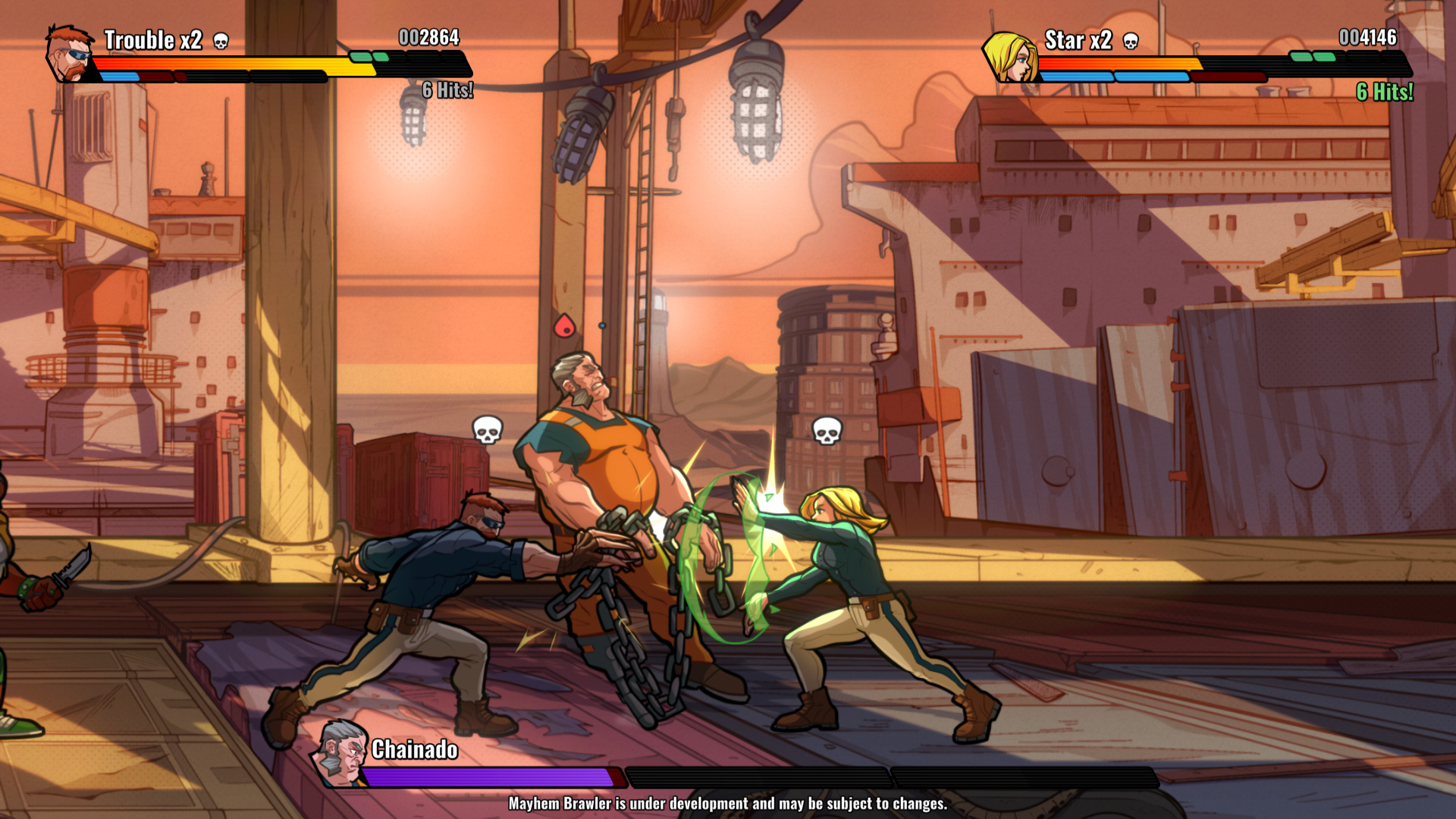 Comic Zone!
The art style of Mayhem Brawler has a very cool and sleek comic book style to it that is a lot of fun. Each chapter/level is supported with its own comic book style intro screen and the characters themselves look like they have leaped from the pages of a comic book. Of course, you could argue that Streets of Rage 4 perhaps beat this game to the punch with a similar art style. However, that does not take anything away from what a great looking game this is.