As a kid beat-em-ups such as Teenage Mutant Ninja Turtles, Final Fight, and Streets of Rage were my jam! With the birth of the 32-bit era in the mid-'90s, the beat em up became less and less of a focus for game developers. 2020 though saw a real resurgence of the beat-em-up and today I am looking at the 10 best beat em ups that were released in 2020.
1 – Streets of Rage 4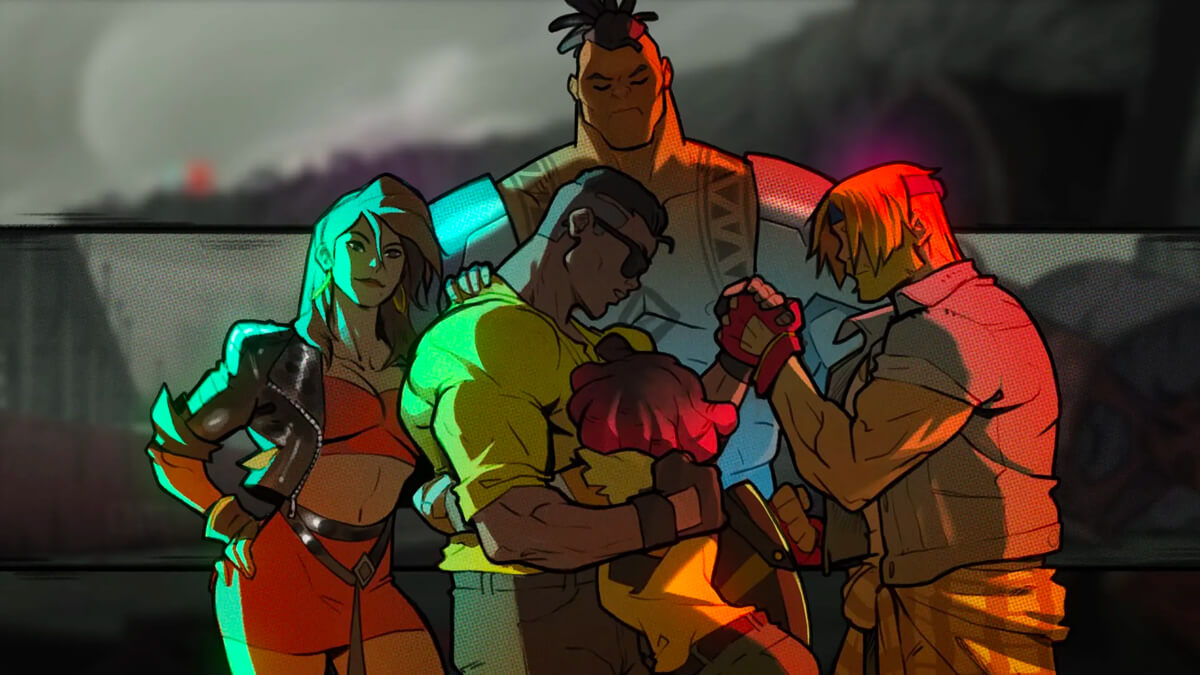 Streets of Rage 4 is a game that many of us were waiting over 20 years for. In all honesty, I never thought that this game would happen, but Sega rolled up their sleeves and made it happen! This is a fantastic game that follows on from the events of the last game, all the while being accessible for people new to the series. Our old favorites such as Axel and Blaze are back along with some new characters too! Add to this some amazing artwork and kickass music and you have a tremendous entry in the series.
2 – Battletoads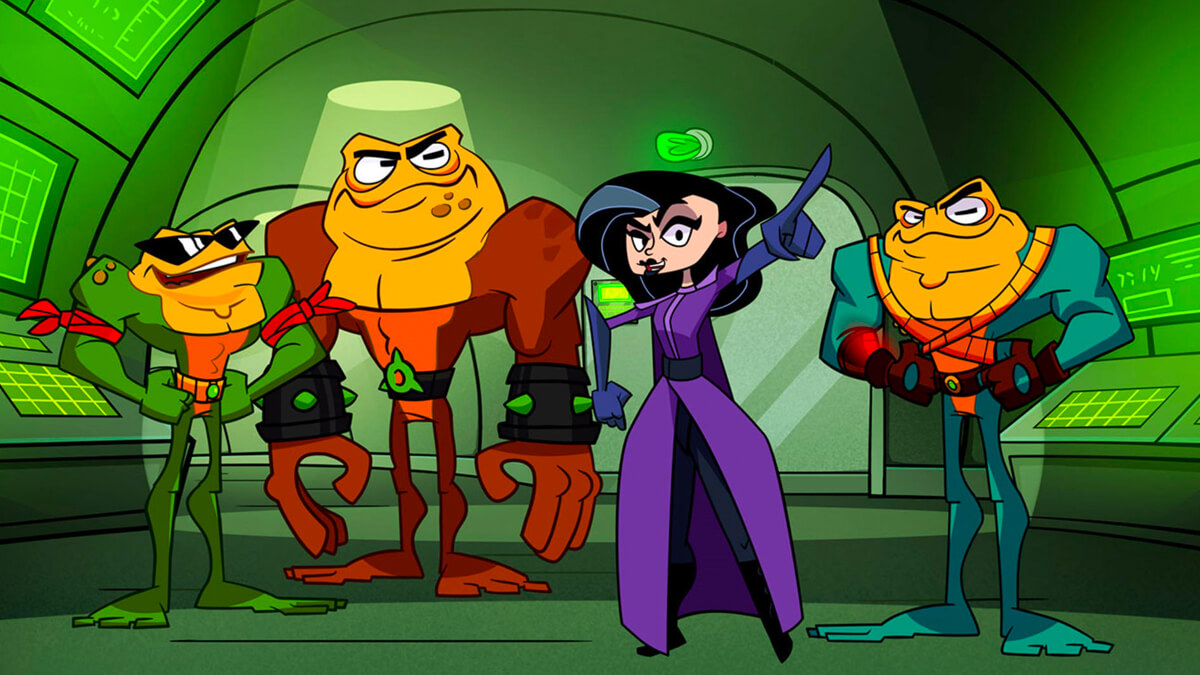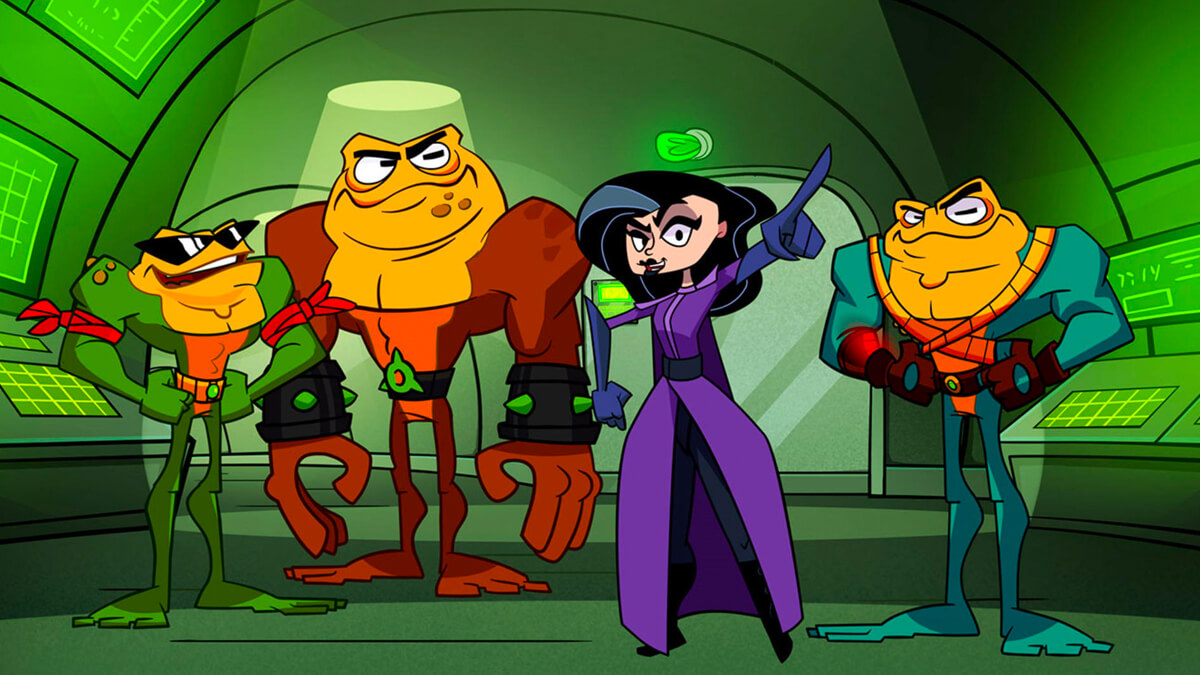 Who the heck actually wanted a new Battletoads game? I rented Battletoads on the NES and actually had the SNES game and they were average at best. So, when I heard Battletoads was being rebooted I was kind of like meh! Well, more fool me as Battletoads ended up being one of my favorite games of 2020. It looks like a cartoon come to life, has a lot of varied gameplay and it is just a ton of fun to actually play. This is a great exclusive for the Xbox!
3 – River City Girls (Xbox One release)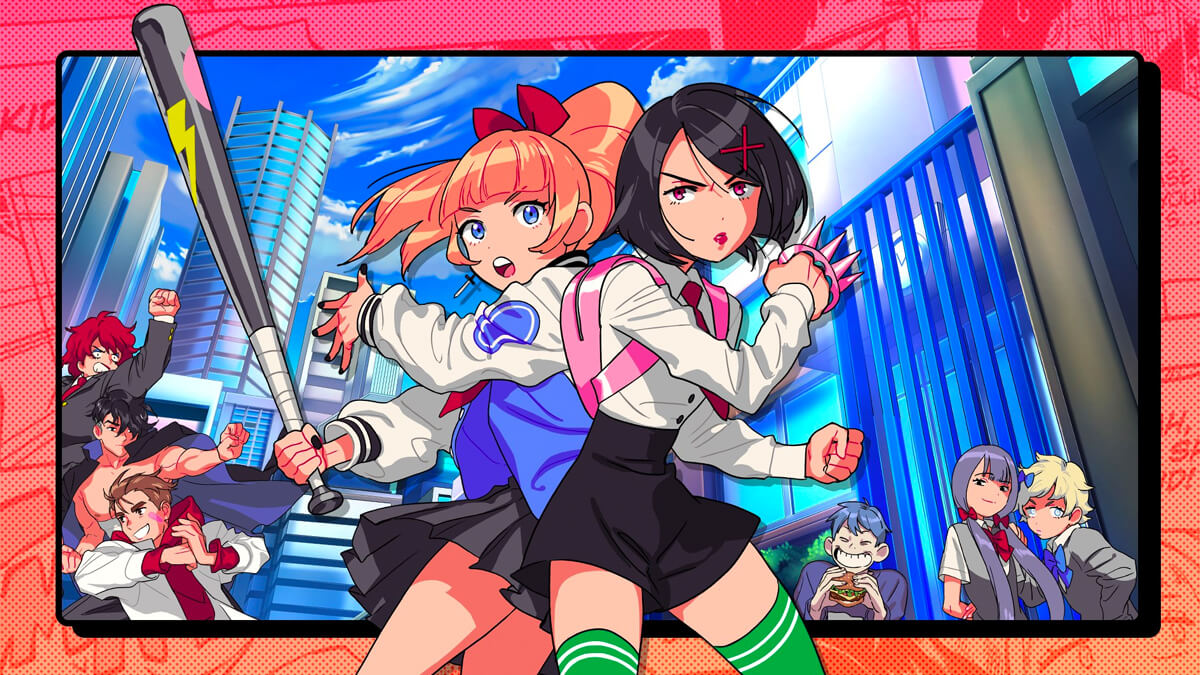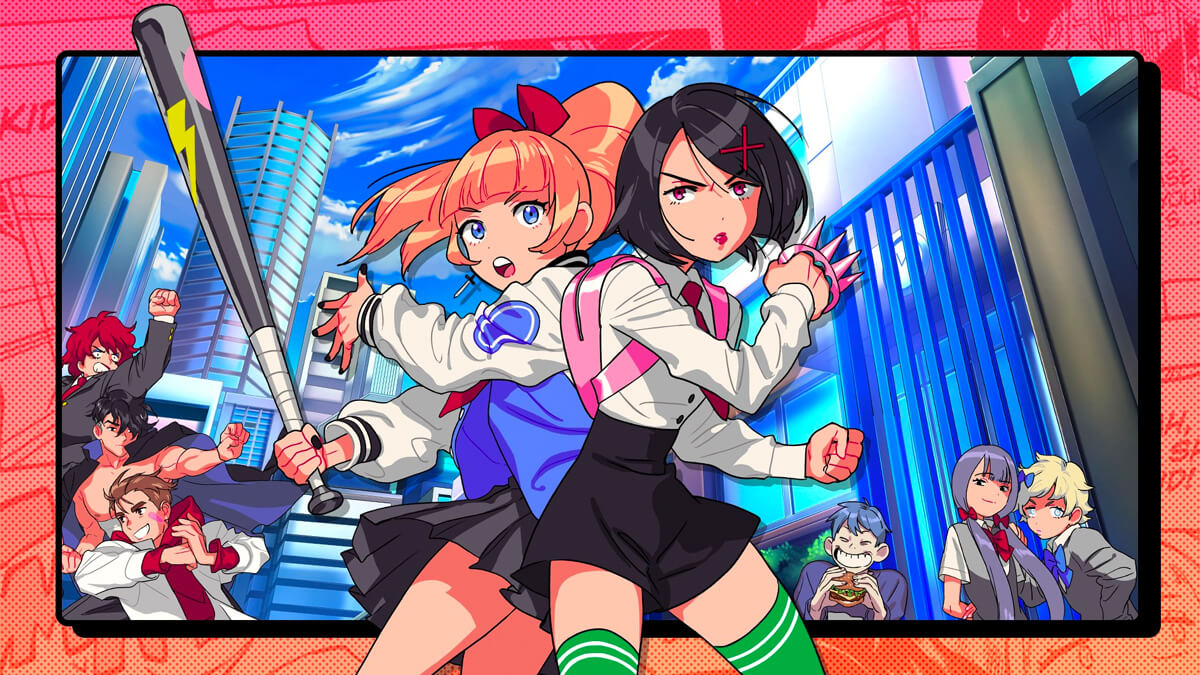 River City Girls made its way to the Xbox One in 2020 and it was awesome! This game is fun in that it is a bit of a parody of beat em up games and actually stars two former video game characters. The twist here is that it is the girls who are trying to save the guys! Both of the characters are so much fun, have a lot of personality and each has their own special moves.
4 – Treachery in Beatdown City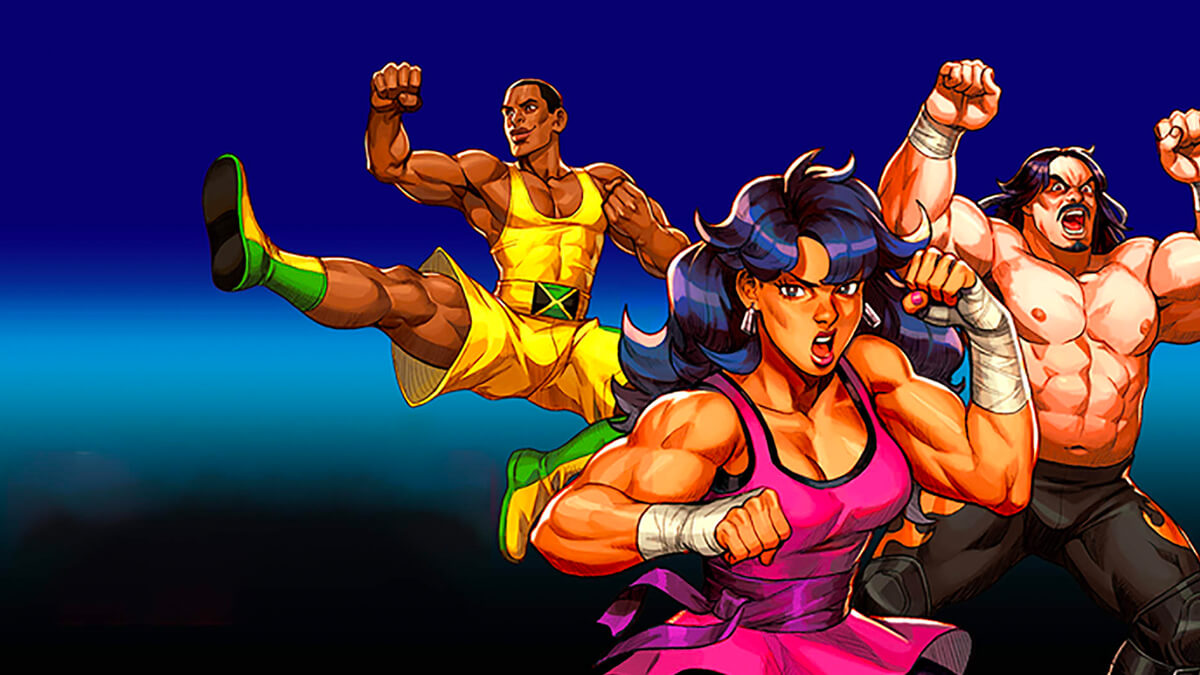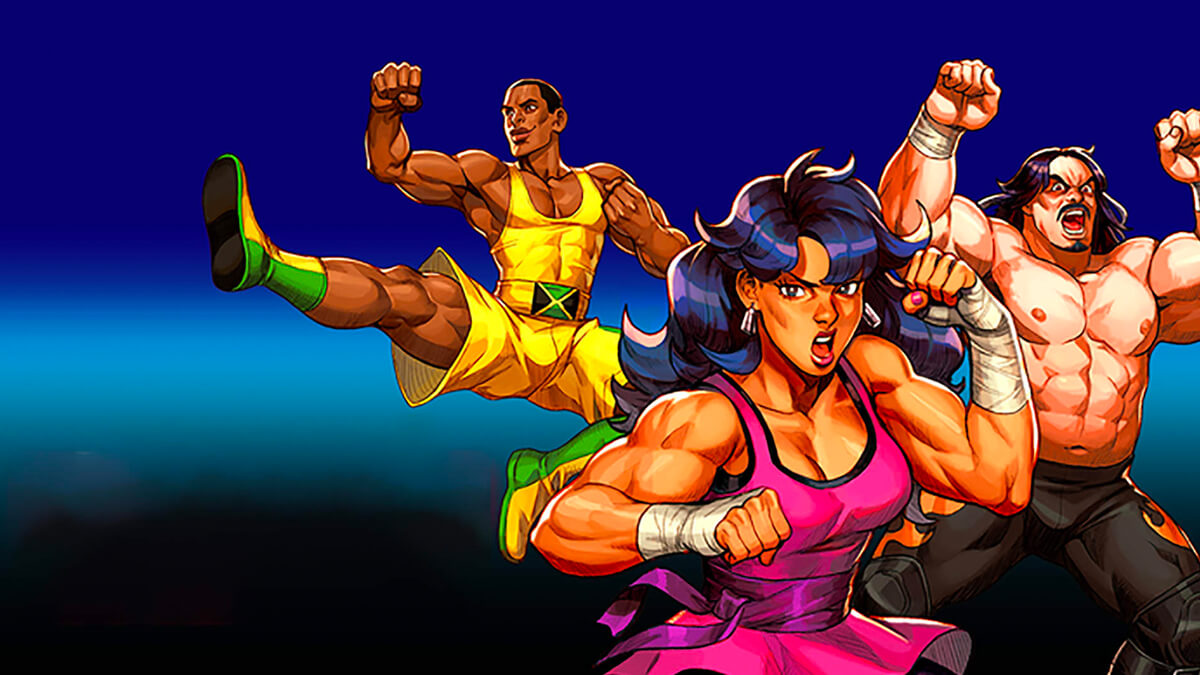 What I liked about Treachery in Beatdown City was how it was like an NES game that was on steroids! This has some awesome 8-bit style artwork that just oozes charm. While this is a beat em up with a lot of fighting action, it also has other gameplay styles too. It has RPG elements and the fighting system is a tad different too, with wrestling moves playing a part. This is one game that deserved way more attention!
5 – Uppers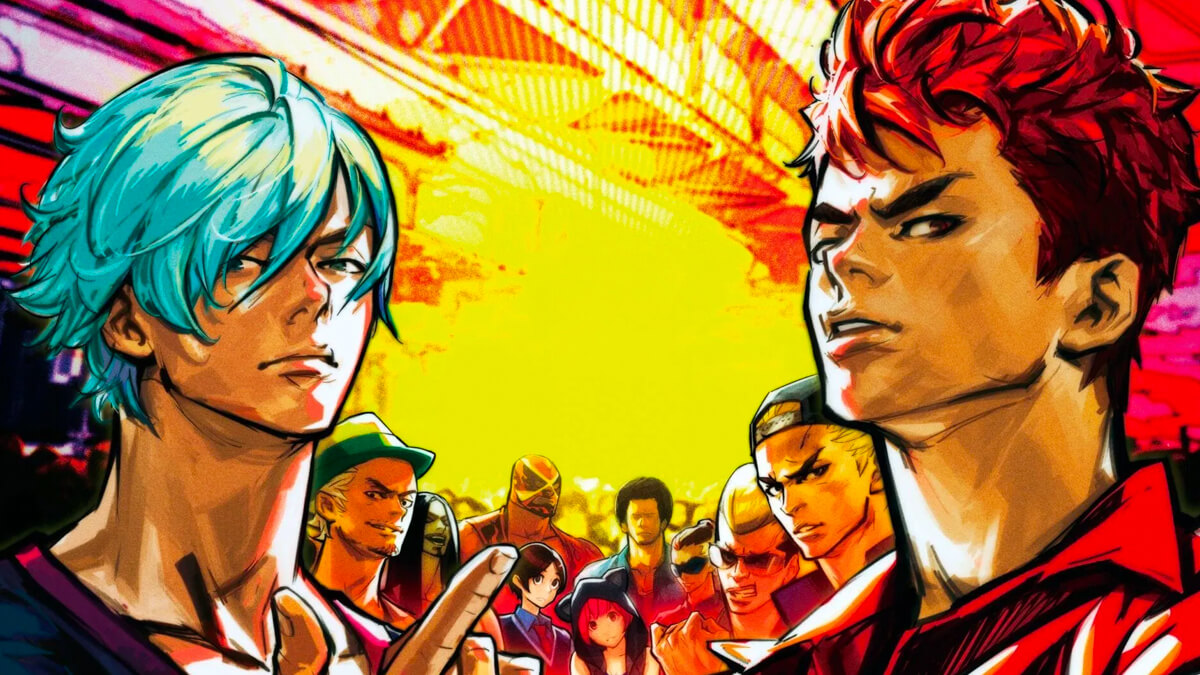 Uppers is a pretty interesting game in that it started life as a game for the PlayStation Vita before being remastered for PC in 2020. This is a really over the top beat em up that takes place on an island where a couple of tough guys are trying to fight their way to the top! The fighting action here is awesome and features a bunch of bone-crunching moves. This is also one of the best looking beat em ups on this list with some fantastic cell-shaded visuals.
6 – The TakeOver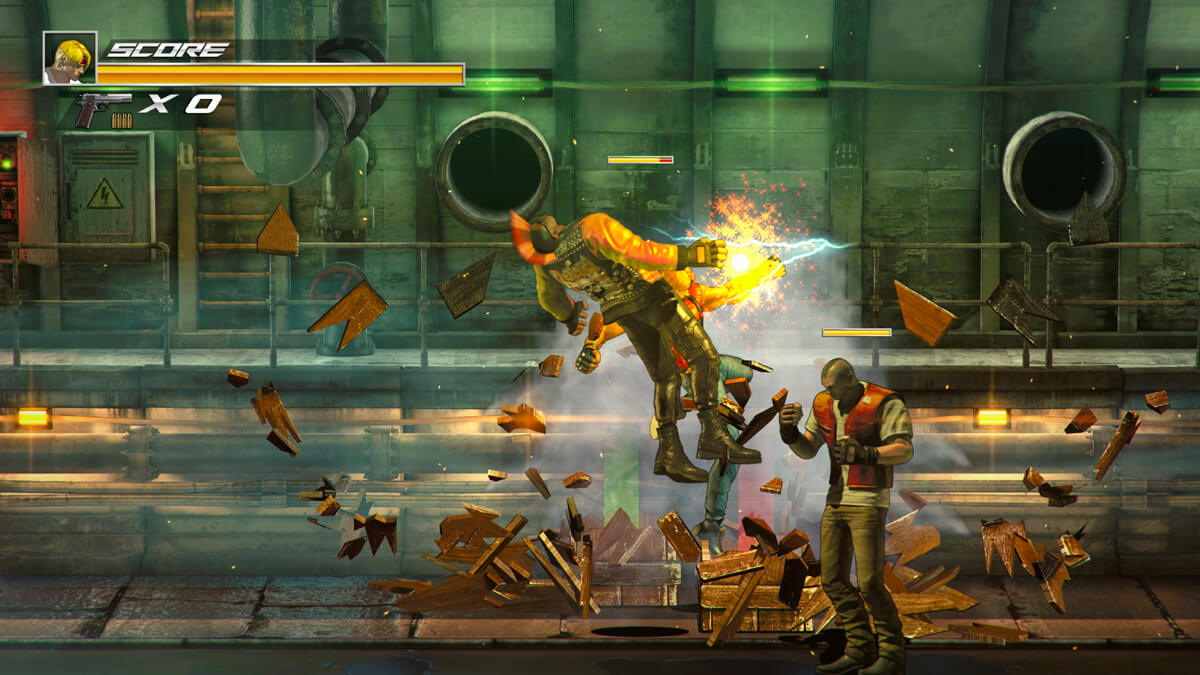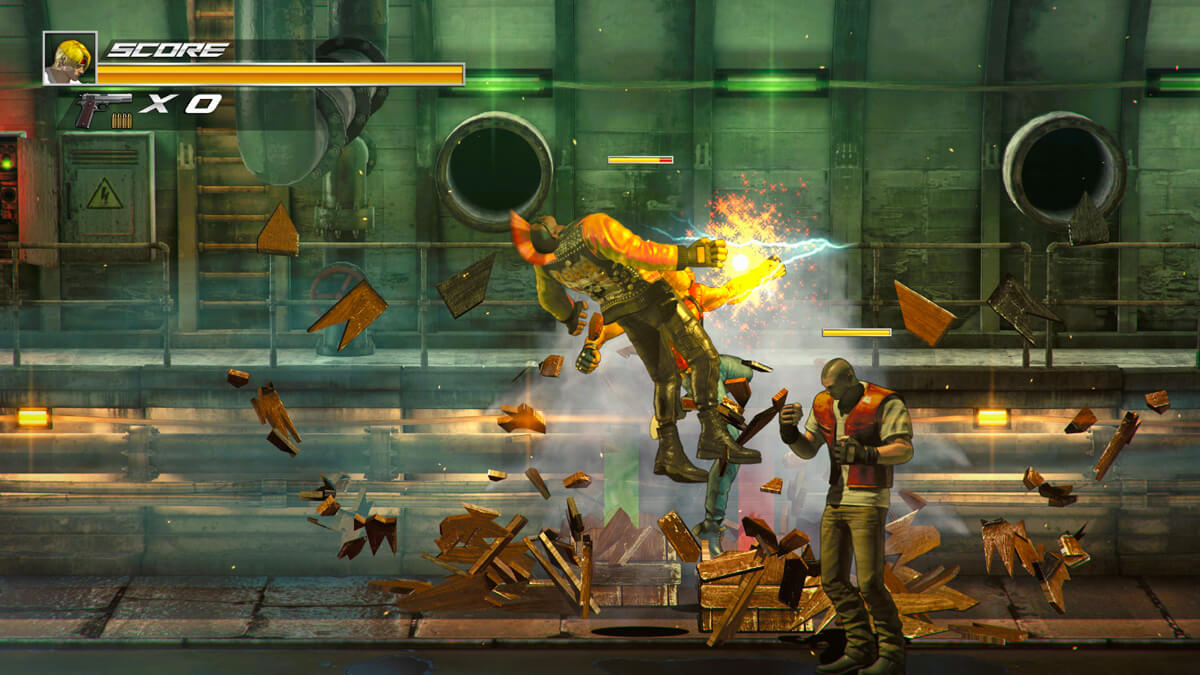 If we did not get Streets of Rage 4 in 2020, The TakeOver would have been the next best thing. The people who made this game were heavily inspired by Streets of Rage and Final Fight and it is very obvious as soon as you start playing this. From the gritty urban environment to the good guys trying to take down a crime lord. This is a super fun retro-inspired beat em up that gets the blood pumping with hard-hitting action and an awesome soundtrack.
7 – 9 Monkeys of Shaolin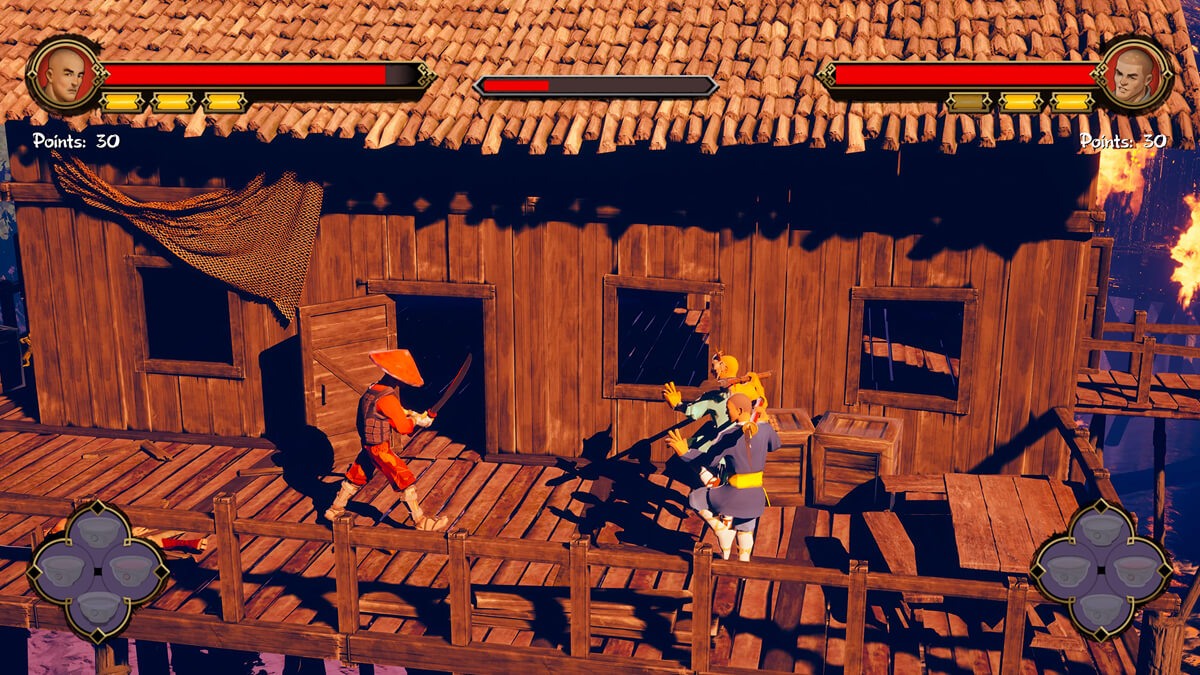 What caught my eye with 9 Monkeys of Shaolin was the style of the game. Rather than having an urban setting, this game has you play as a simple Chinese fisherman who is out for revenge after pirates raid his village. Unfortunately for these pirates, our hero is a badass warrior with a bo-staff and he smacks and whacks his way to justice. These visuals are amazing and look very different from every other game on this list. I liked the more weapons-based combat and in general, this was one of the big surprises for 2020 for me.
8 – Cobra Kai: The Karate Kid Saga Continues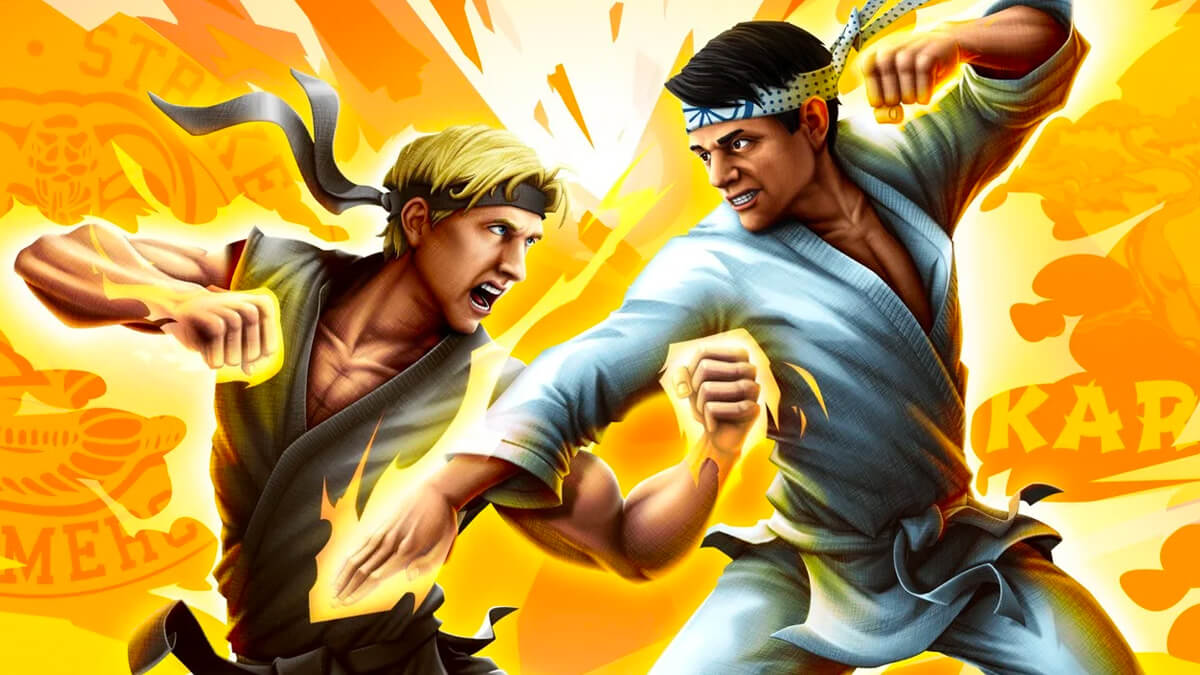 I will admit that you have to have a lot of love for the series to get the best out of Cobra Kai: The Karate Kid Saga Continues. However, this is still a fun beat em up that is based on the show and lets you play as part of the Cobra Kai or Miaygi-Do students. The game is a bit on the low-budget side, but it is still a beat em up that features a lot of bone-crunching action and there is a nice amount of characters that you can play as too. If you like the Cobra Kai TV show, you will have a lot of fun with this game.
9 – Brutal Rage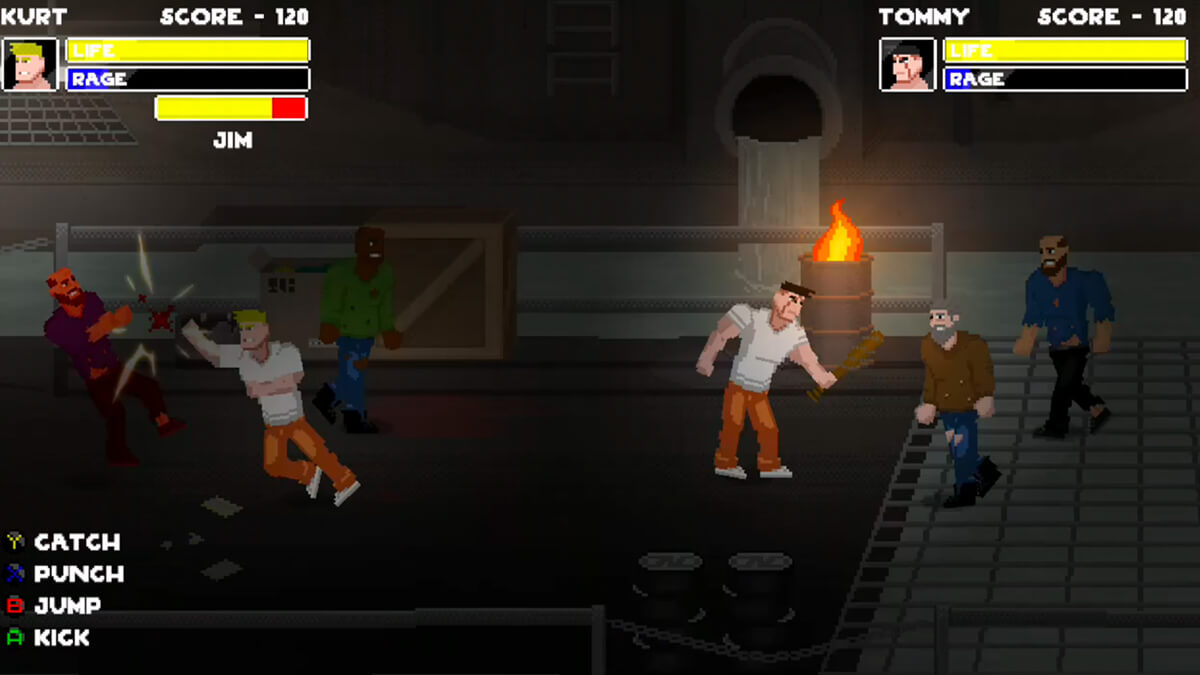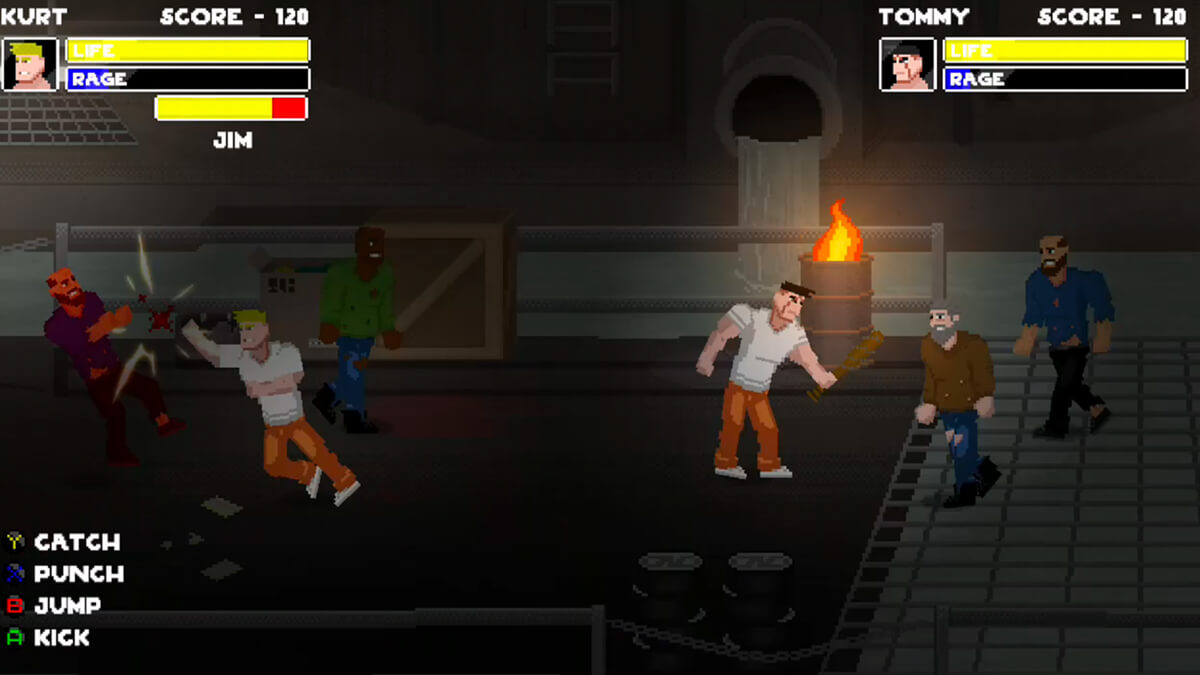 What is cool about Brutal Rage is that it is not trying to do anything fancy. This is a game that was clearly inspired by Streets of Rage and it is not trying to be anything more than that. We have three cops that have been accused of a crime they did not do and now they are fighting their way through the city to prove their innocence and put a beating on the bad guys in the process. It may not have a lot of flash, but this is the kind of game that is great to play when you want to blow off a little steam.
10 – Doug hates his job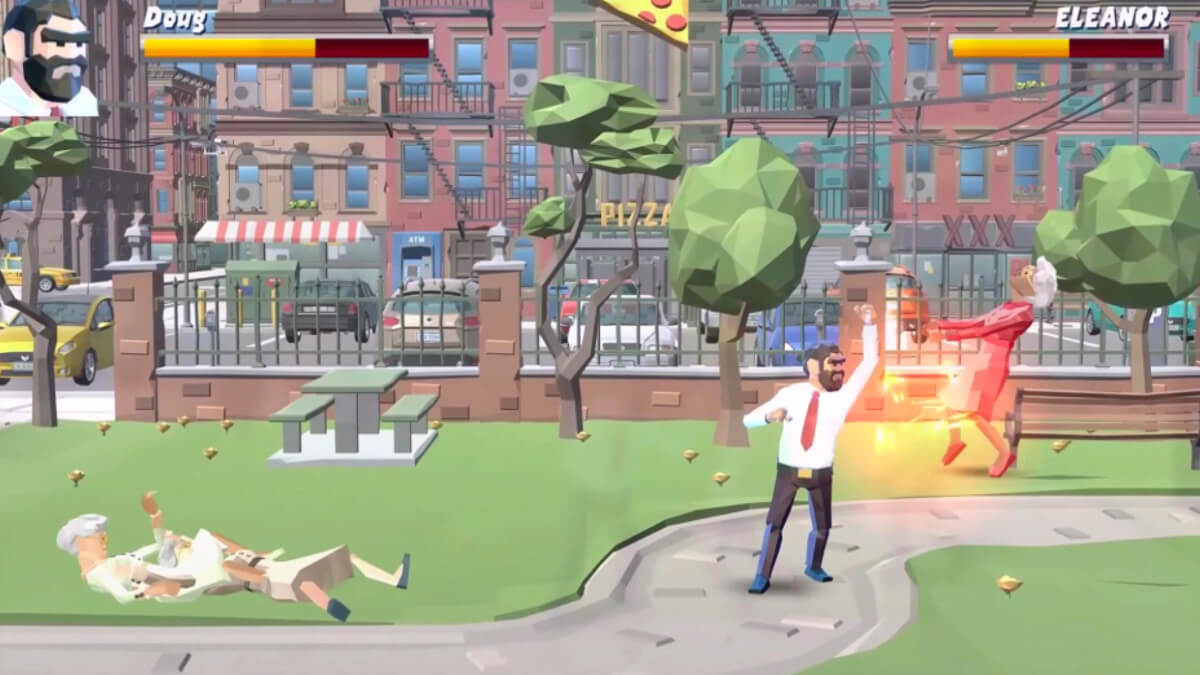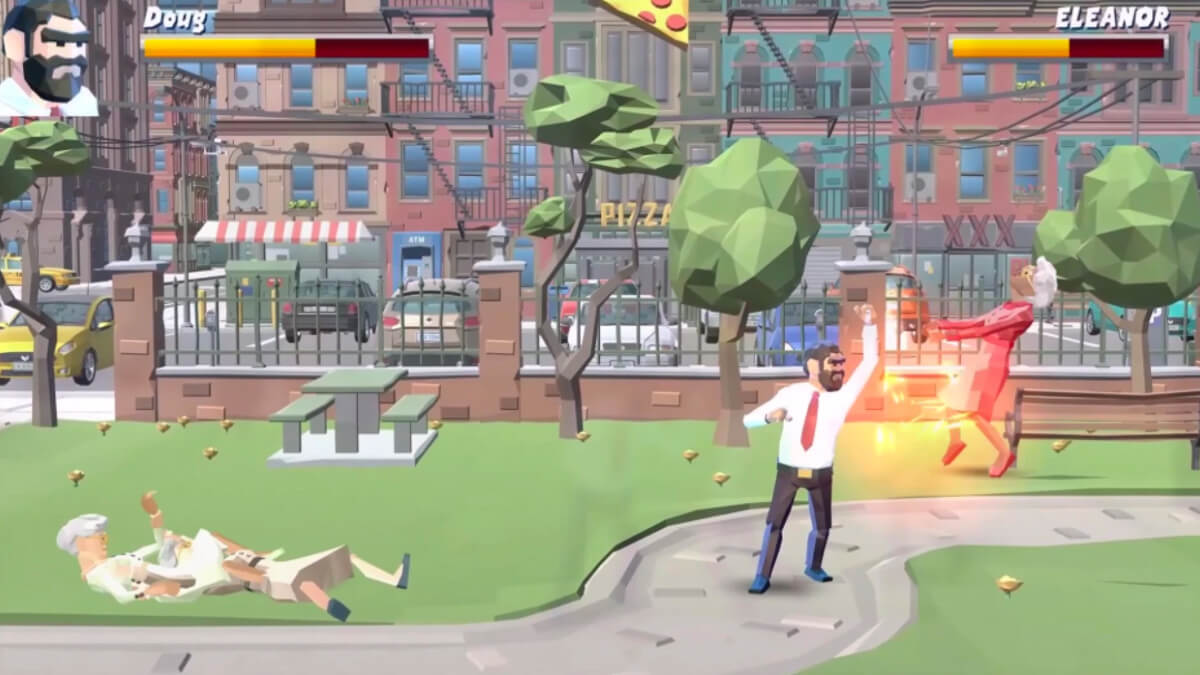 Doug hates his job is a very interesting and unique beat em up. In this game, we play as an office worker called Doug. Dough as the title of the game suggests he hates his job and we get to control him as he beats up moron coworkers and his evil boss. This game is freaking weird, but it is also a game that is a lot of fun. Hey, we have all wanted to smack around our boss and this game lets you live out that fantasy!